Easy, Quick, and Dirty Ways to Make a Killing on BFCM
Easy, Quick, and Dirty Ways to Make a Killing on BFCM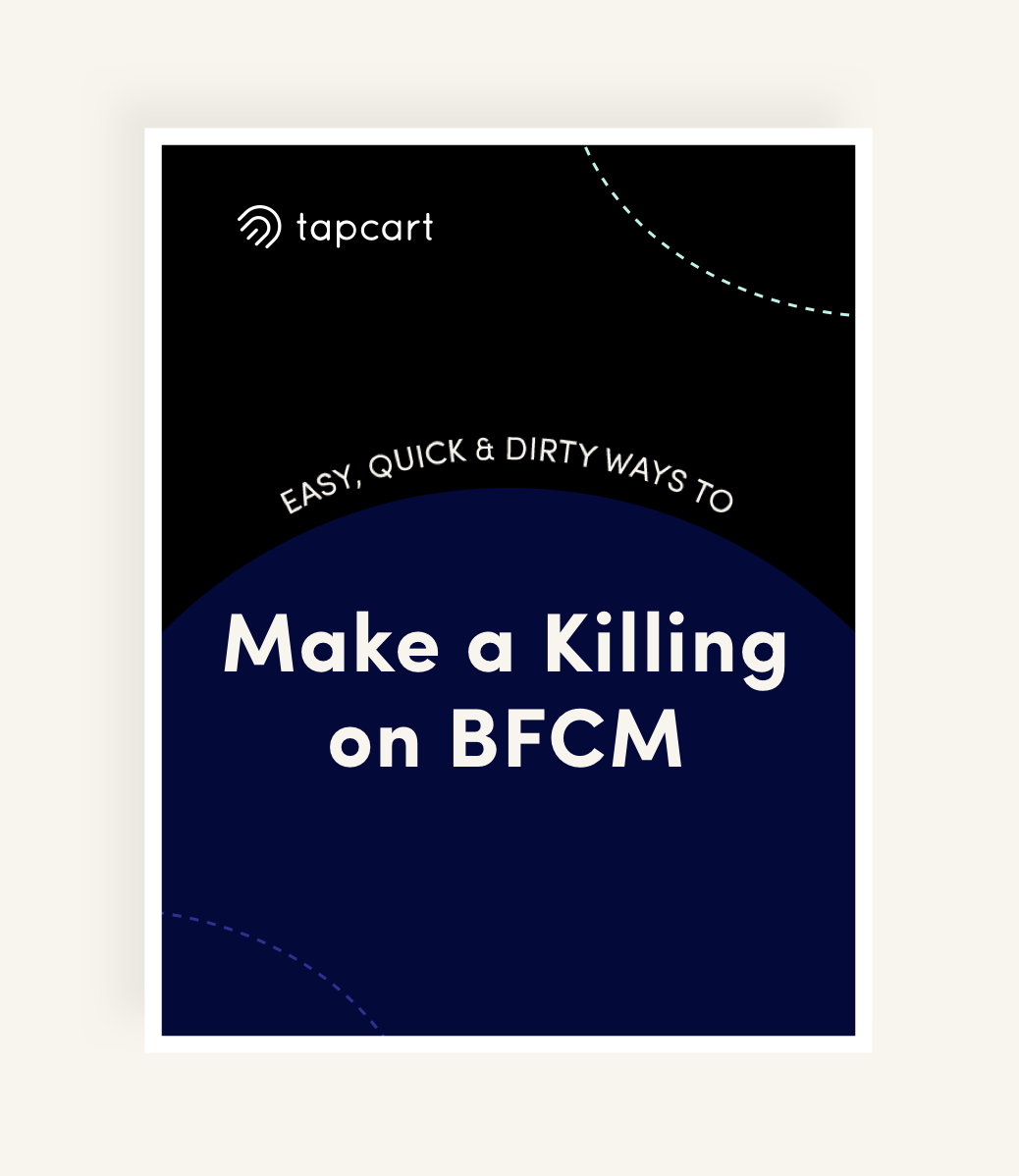 WHAT YOU WILL LEARN
Heeee's back! Join our Mid-Market Account Manager, Cole Rich, as he walks you through Easy, Quick, and Dirty Ways to Make a Killing on BFCM.
He's talking tricks, he's talking tactics, he's talking major revenue strategies to help lift your quarter's overall GMV—and he's sparing no details.
Discover how many push notifications to send, ways to tease your sale with your app, and how to use Tapcart features to drive more dollars.
The Skinny:
Easy Tips - Low hanging fruit with a big impact
Quick Tips - Speedy to execute with fast results
Dirty Tips - Clever tactics to increase AOV
Trusted by more than 7,000 Shopify brands.