Everyday we get the opportunity to watch brands grow and thrive on mobile.
Here's a selection of some of the best mobile apps we've seen. If you're looking to launch an app or revamp what you have, these apps can serve as inspiration to take your brand to the next level.
1. Jungalow
The home decor etailer embraces their bohemian-modern aesthetic in their mobile app design with vibrant colors and patterns. Every app banner and product image is reflective of their unique branding. They also use their launch screen as an opportunity to share their brand's vision.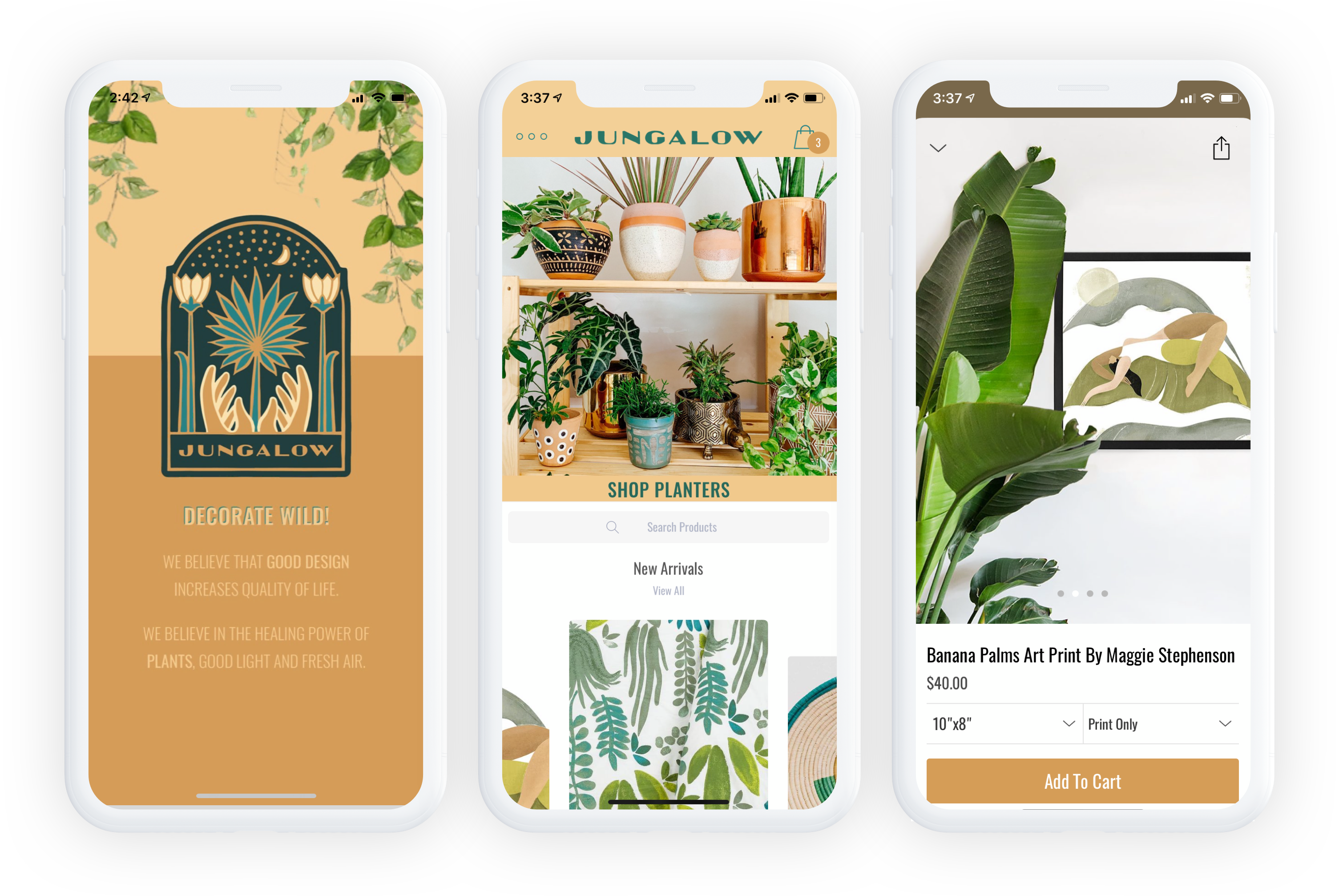 2. Lahana Swim
The Australian swimwear label created a minimalistic app design to emphasize their products and lifestyle photography for their mobile shoppers. They use app banners to announce new collections and influencer collaborations with graphics made specifically for the app.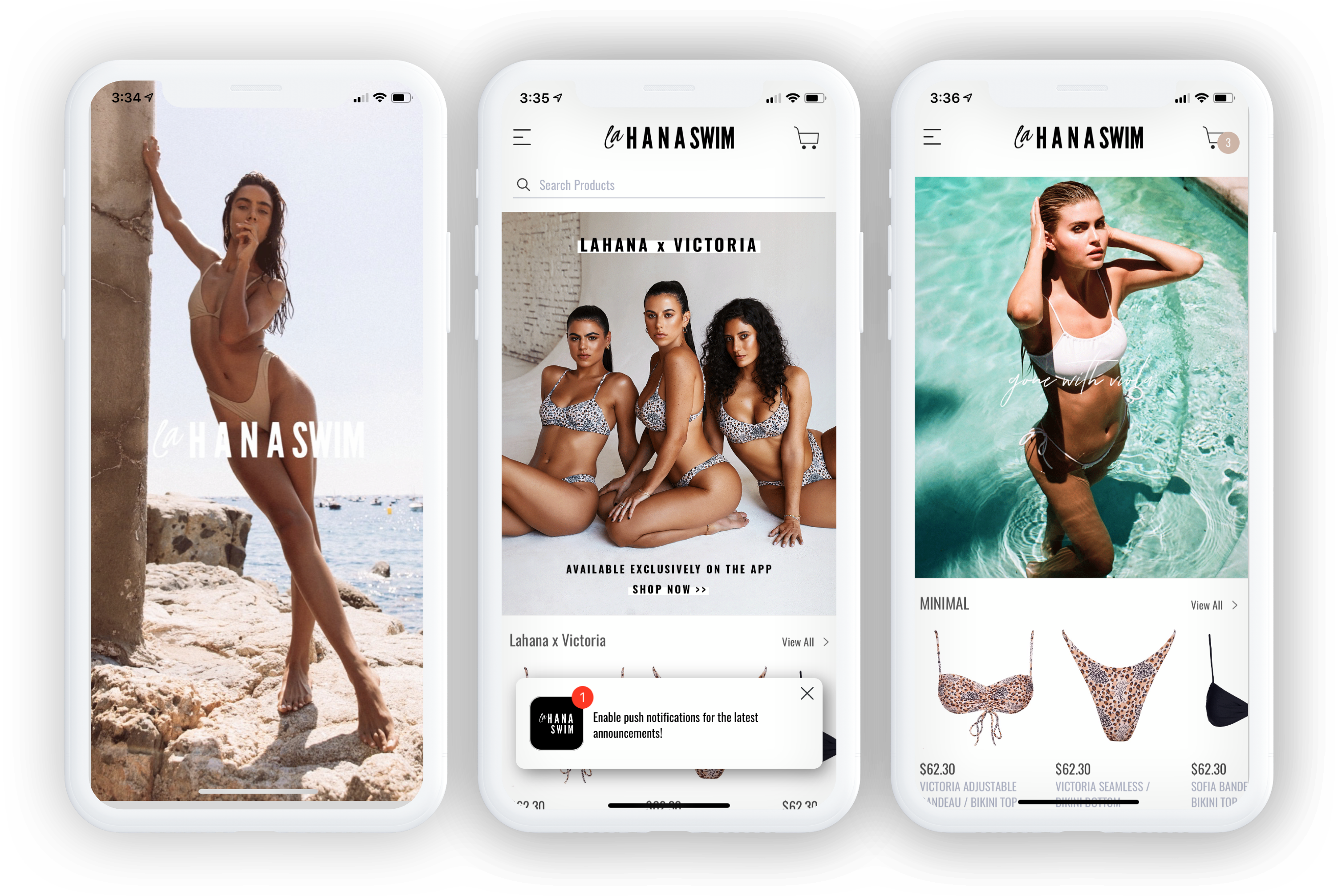 3. Mellogang
Mellogang is the official merch store for DJ Marshmello. Besides selling merch, the app is the brand's mobile content hub since users can access videos, music, shows and their game all from the menu bar. They also smartly uploaded a black background image that bleeds, which matches perfectly with their primary color.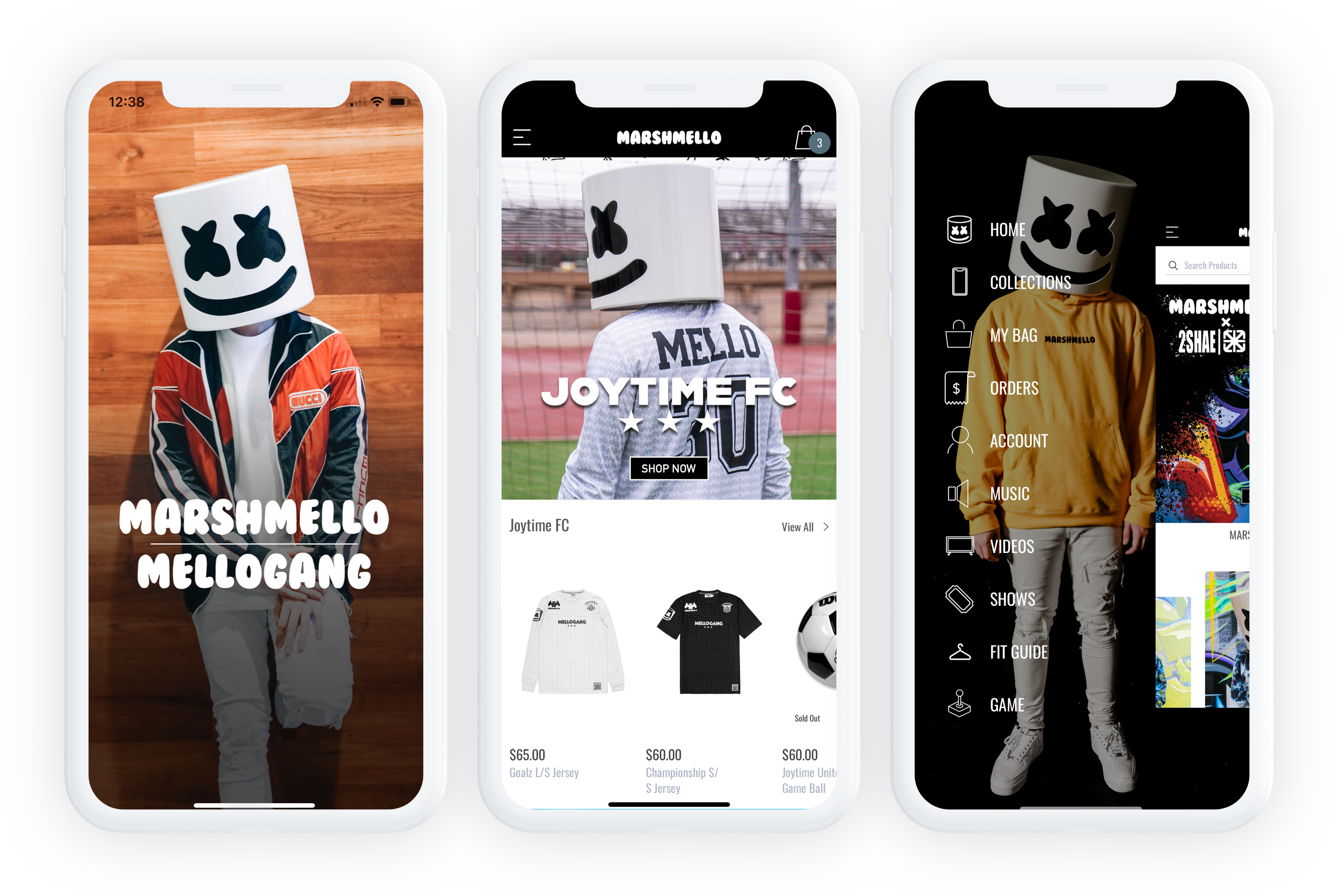 4. The Hundreds
The classic California streetwear brand takes full advantage of the technology of the Tapcart app. They feature the 3D Shopping Block so users can check out a BMX bike as if it were right next to them.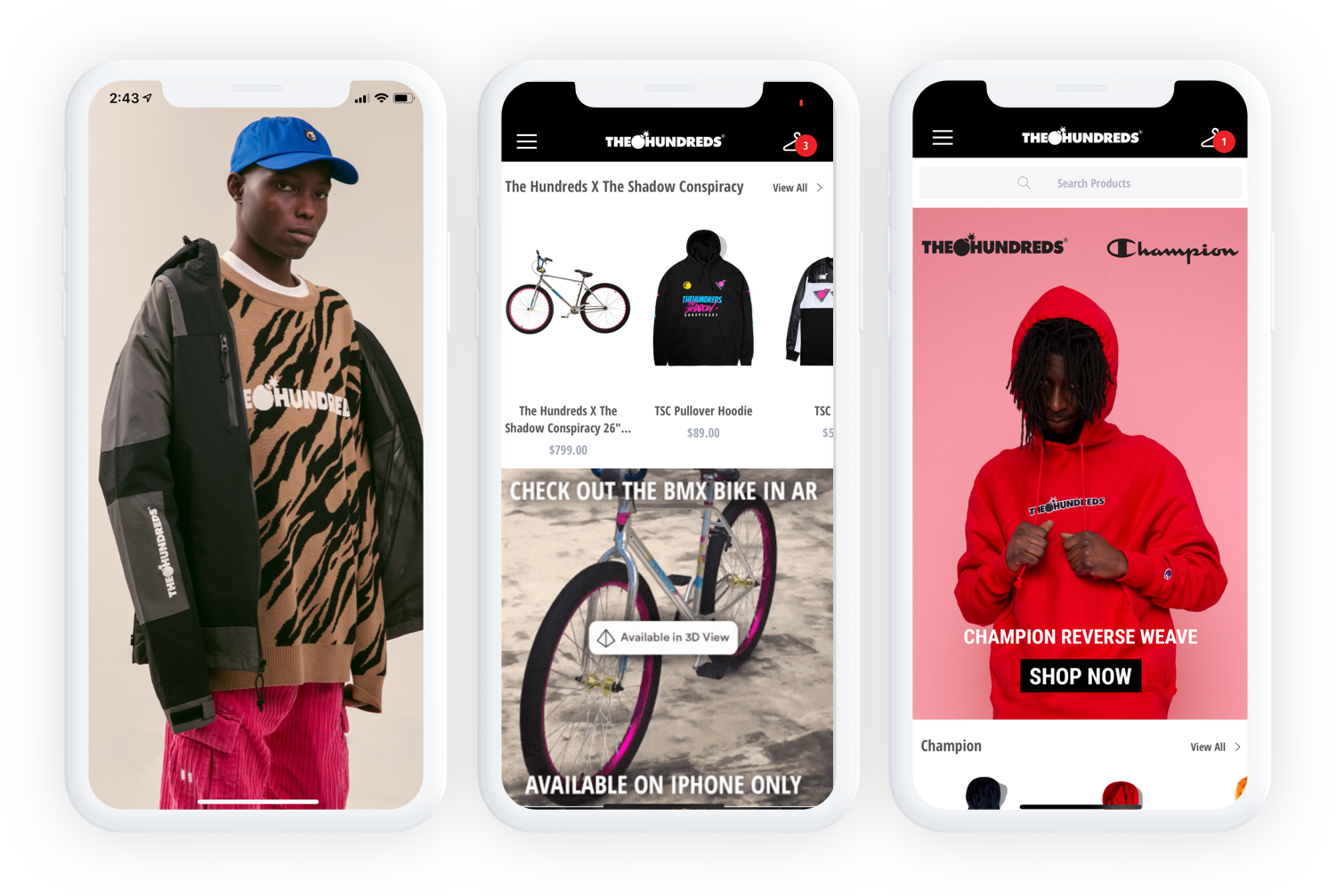 5. Teddy Blake
The New York-based designer handbag company lets their app tell their brand story as they use banners to showcase their mission and transparent pricing.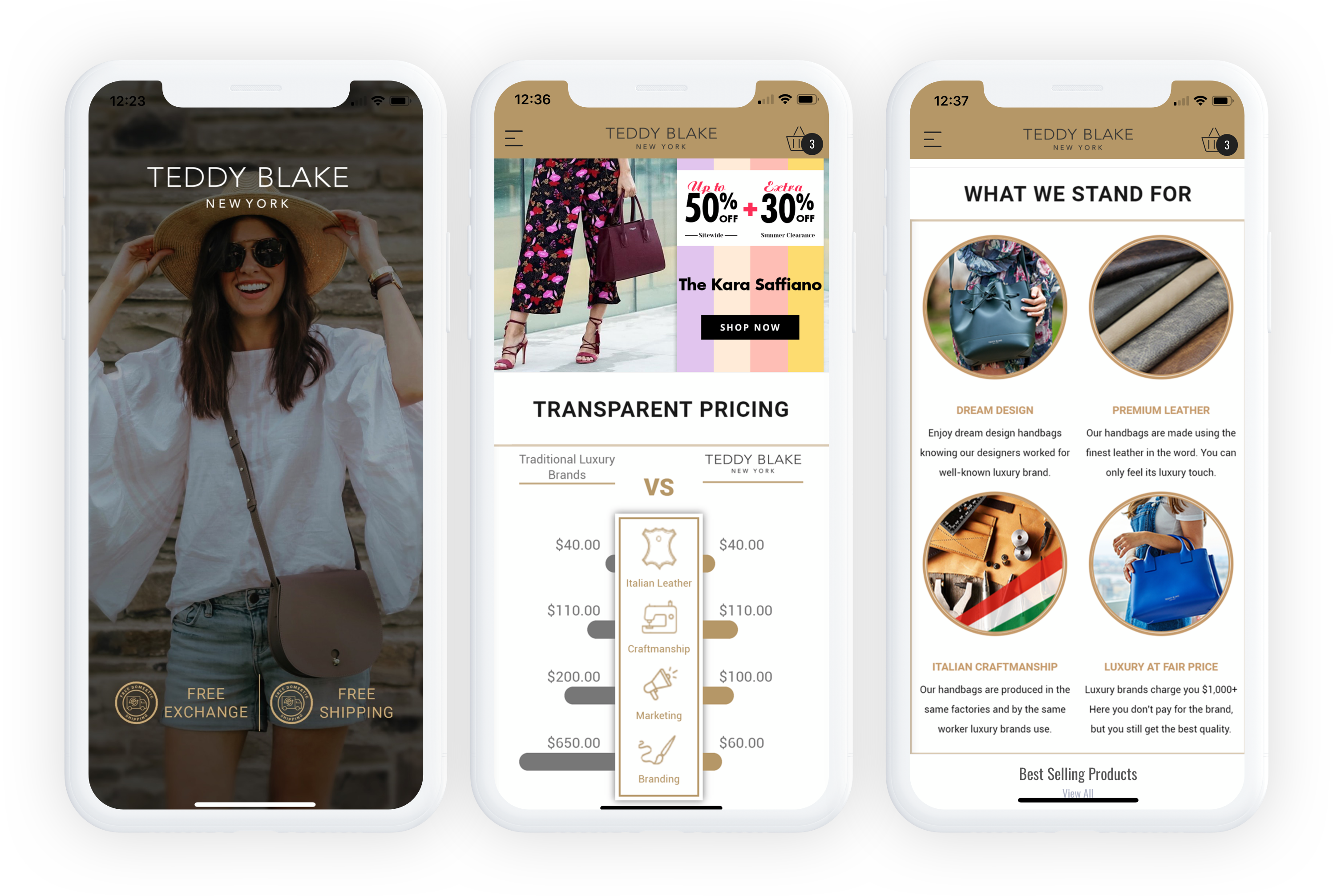 6. Planet Blue
The designer boho-chic collective makes sure their mobile app spreads their signature good vibes with beautiful fashion photography and exclusive behind-the-scenes editorials while you browse. They have GIFs for their Video Block to makes their app more dynamic and bring their clothes to life.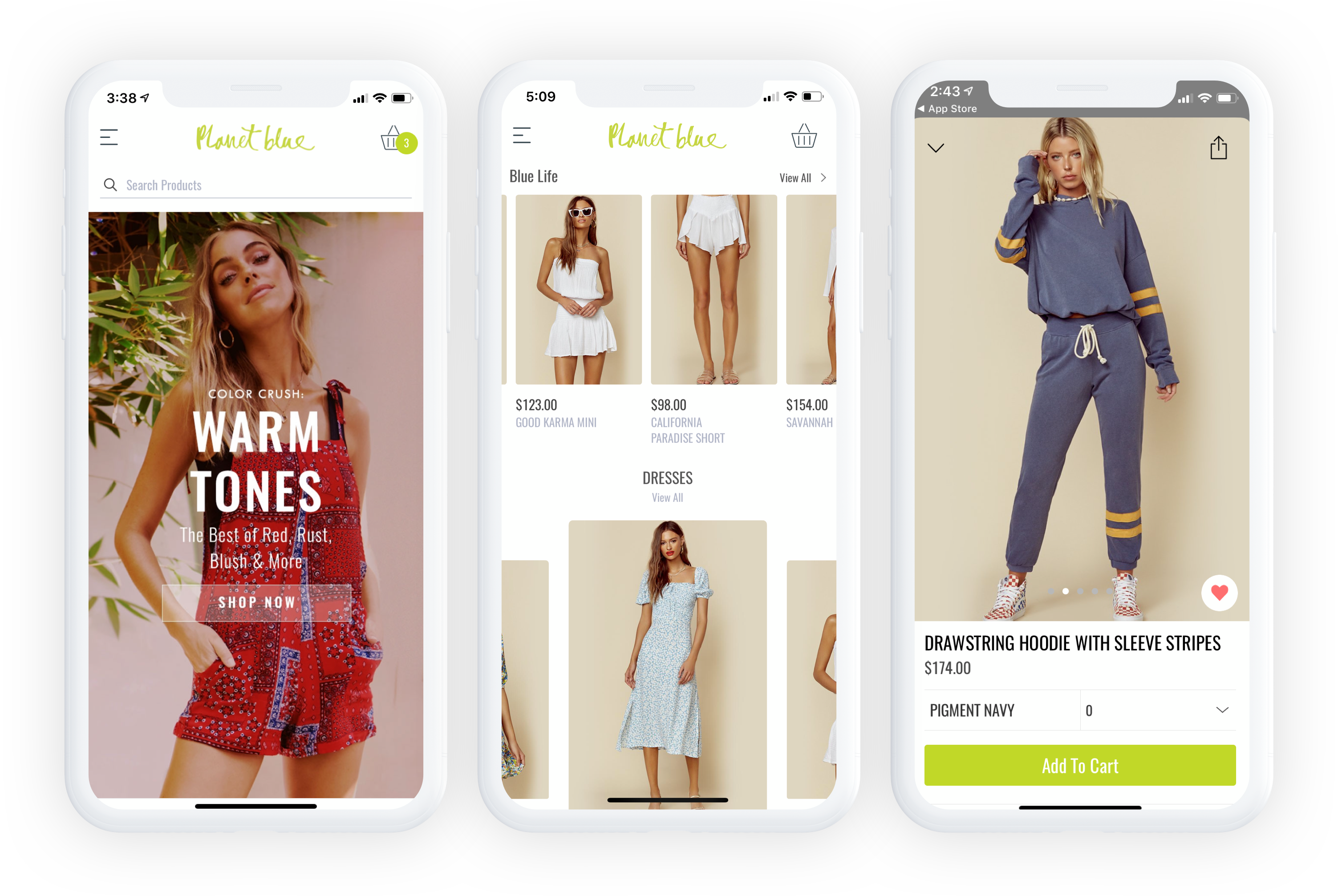 7. Urban Planet
The Canadian etailer bridges the gap between retail and mobile shopping experiences by offering in-store pickup and a store geolocator. They added their Instagram feed (brought to you by
FourSixty
) for more social proof and additional content.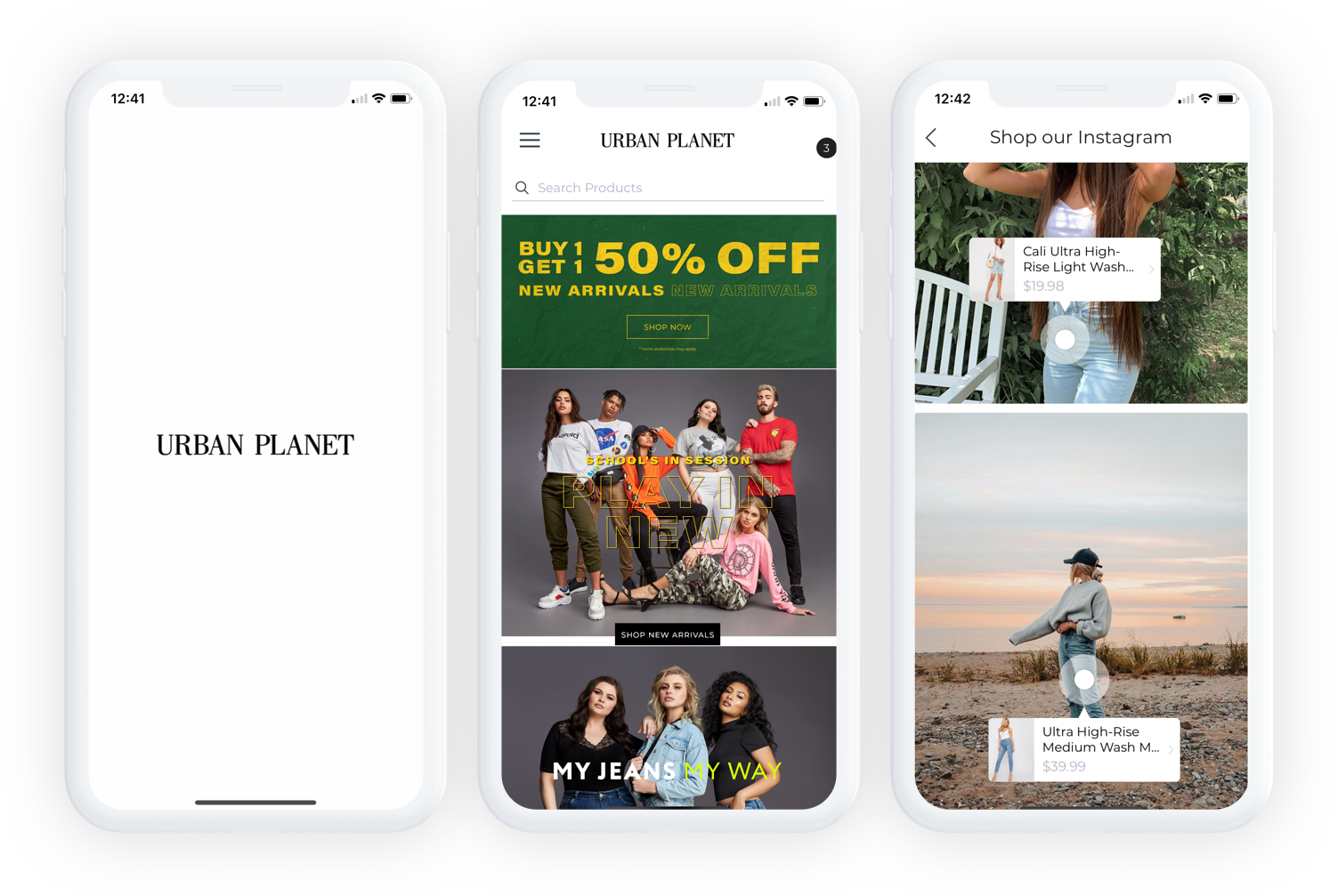 8. JLUXLABEL
The fashion e-boutique consistently creates on-brand content for their app banners including a Video Block. They have an app-exclusive outlet which makes the app a necessity for their loyal shoppers.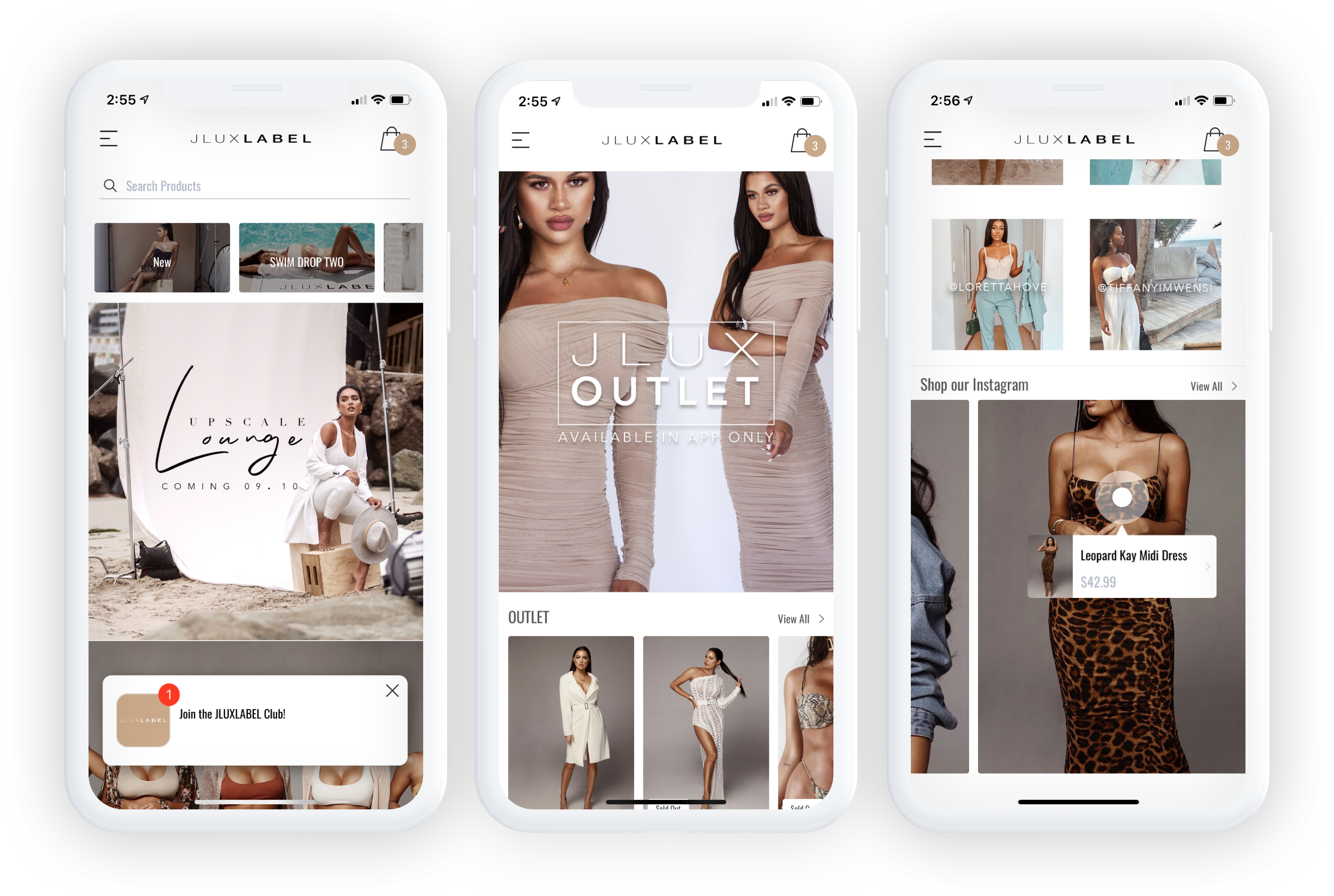 9. RIPNDIP
The streetwear brand stays true to its skater personality and designed its app to be as unique as it is. They are constantly updating their app with creative animations and new products – giving their shoppers a reason to keep coming back.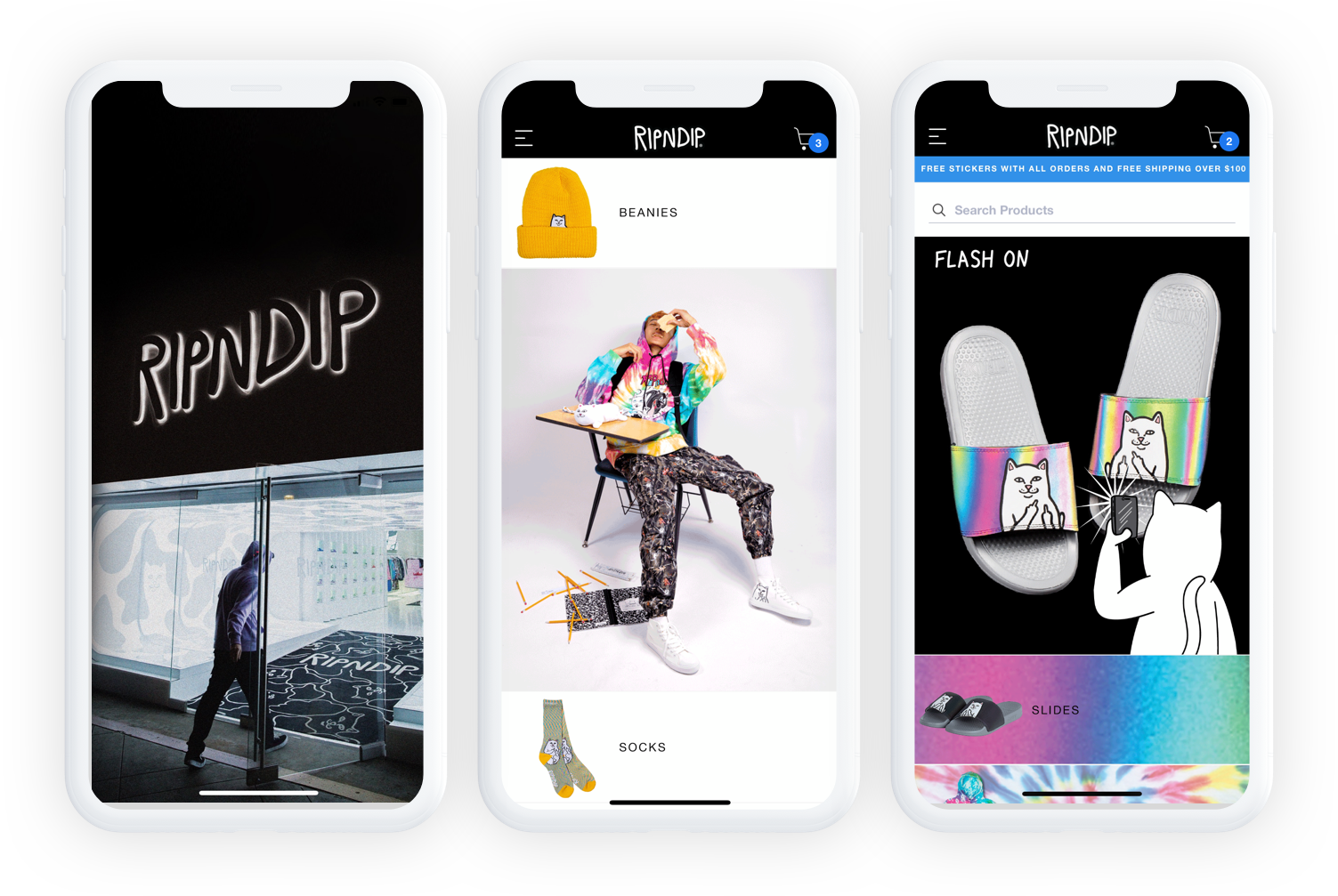 10. Mallet
The London-born premium footwear company uses a clean, yet urban aesthetic for their mobile app. Their clear call-to-action buttons are extremely effective.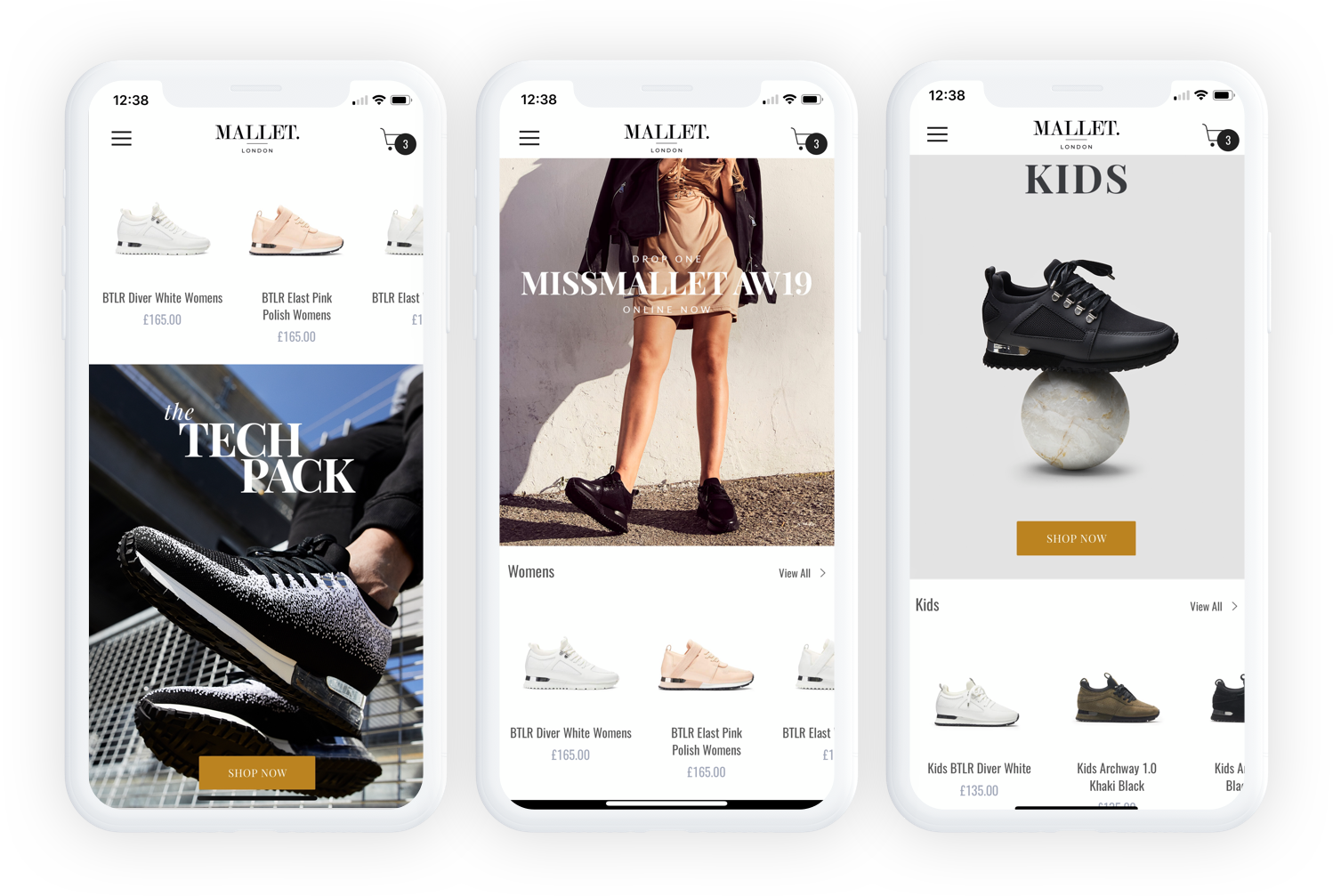 11. Homesick Candles
The popular candle company crushes it with its navigation which is extremely intuitive as the candles are categorized by memories, countries, cities, holidays, etc.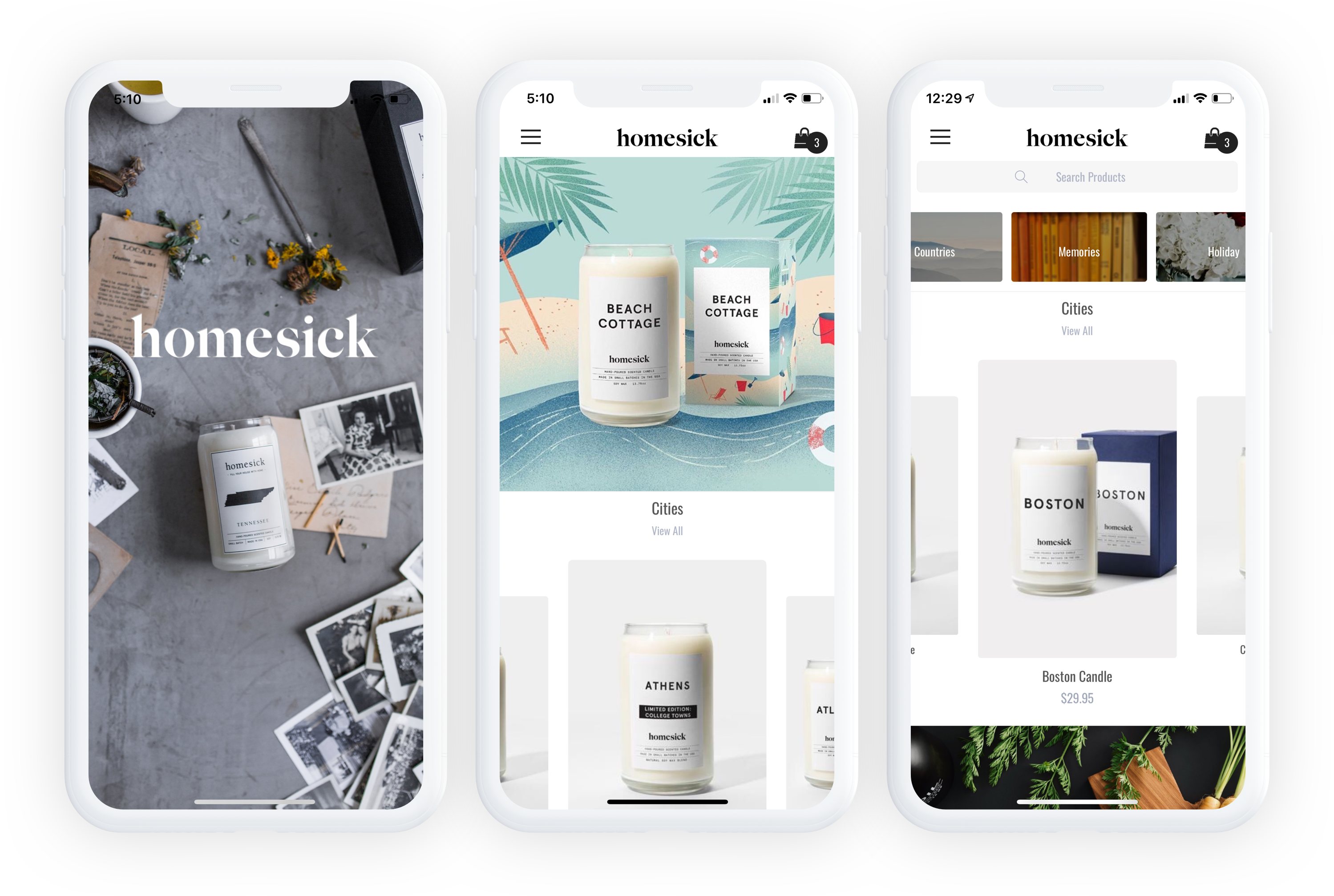 12. Clad and Cloth
The Utah-based clothing store designed their app to be a replica of their online store from browse to checkout. Their collections are well-organized, they always announce new styles and make it easy for customers to keep tabs on their favorite items.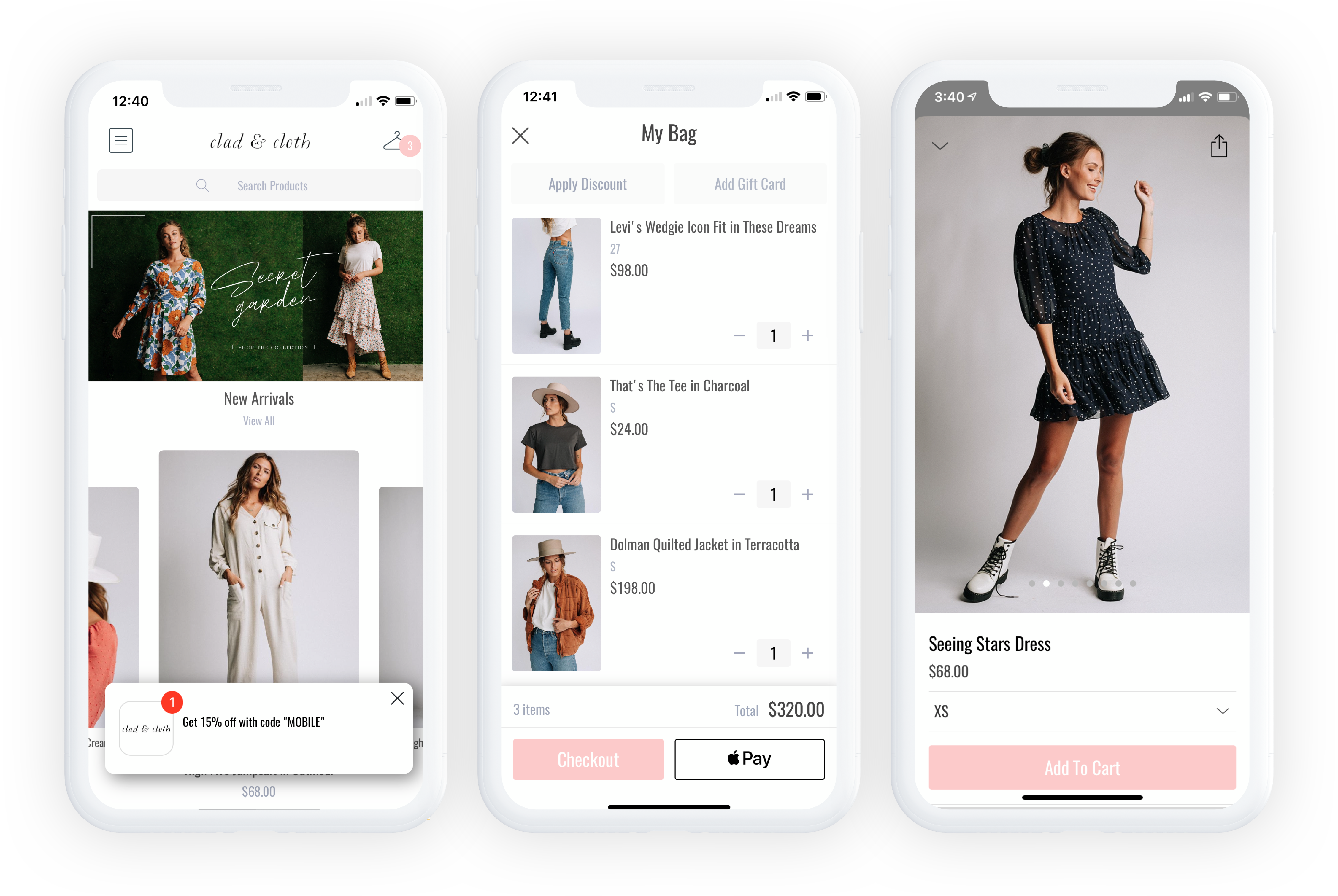 13. Chubbies
The Chubbies brand shines through its mobile app. They use colorful nature photography to showcase their products and cheeky humor in their banners. Chubbies adapted their logo to an app icon to look perfect on a mobile device.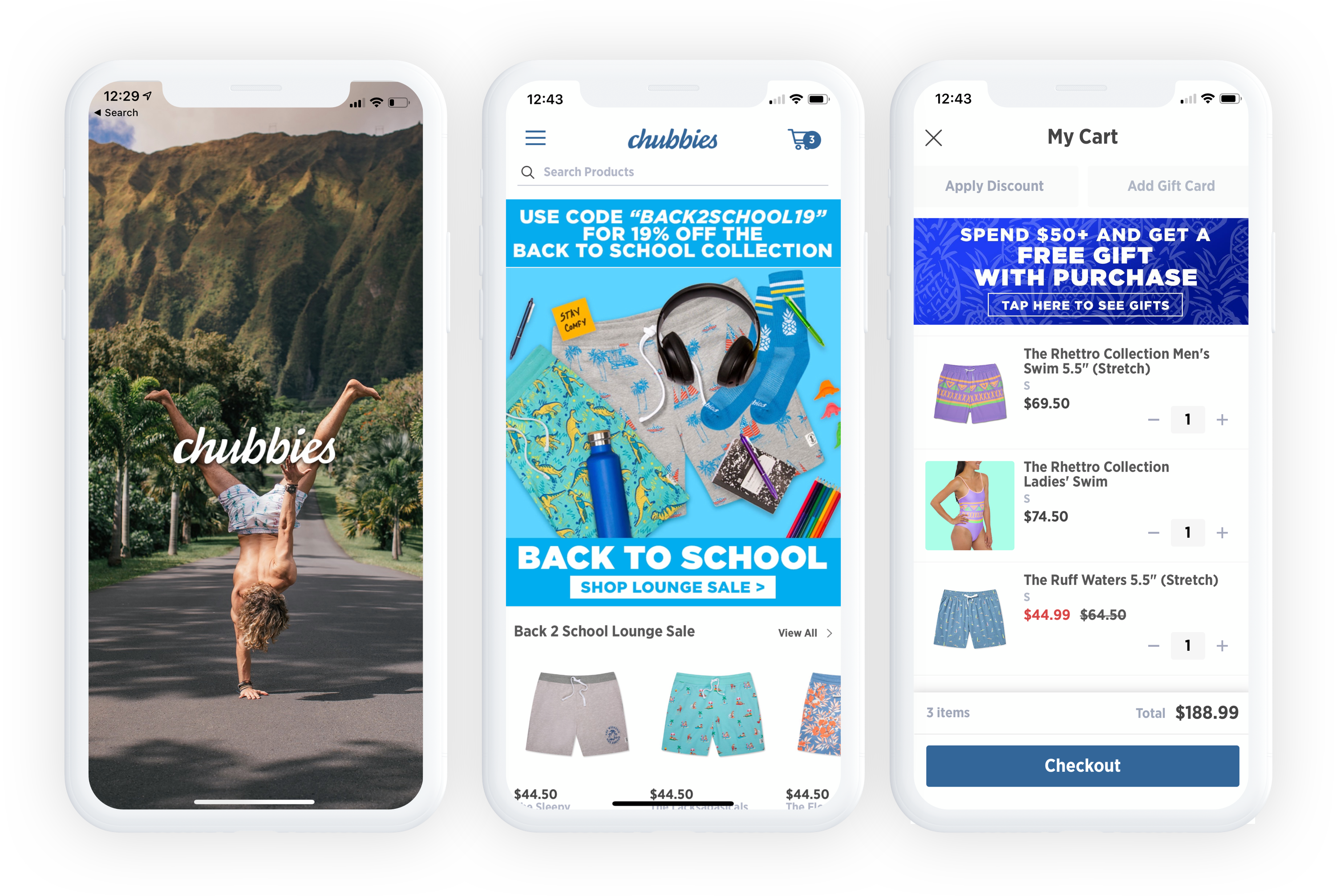 The chic Australian jewelry brand adds a pop of color throughout the app with their color choice, images, and icons.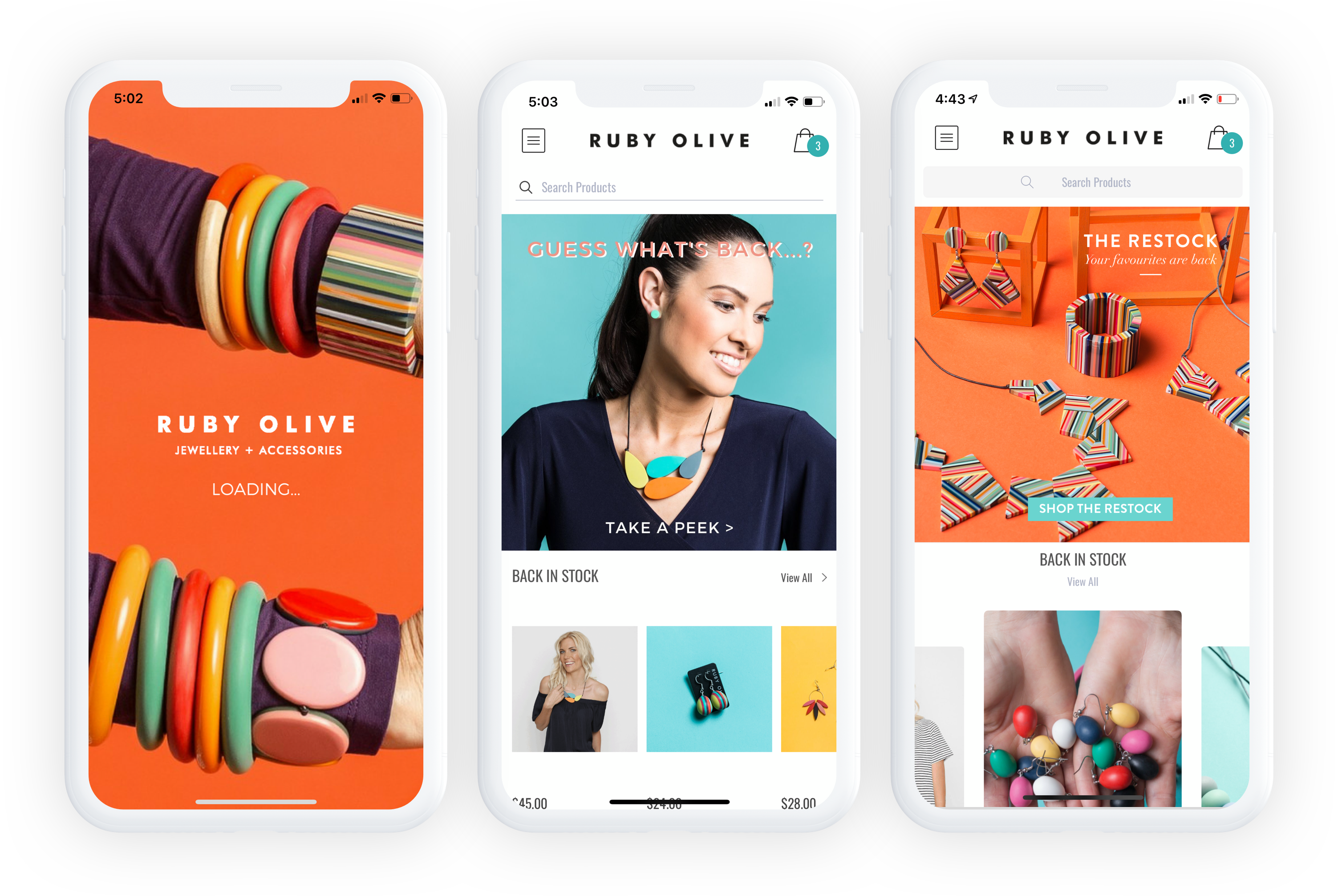 15. Populace Coffee
This specialty coffee roaster uses its brand's bright and eclectic colors throughout their app. They take advantage of the Product Display Page to provide more information about the product (in this case, the taste and origins of the selected coffee).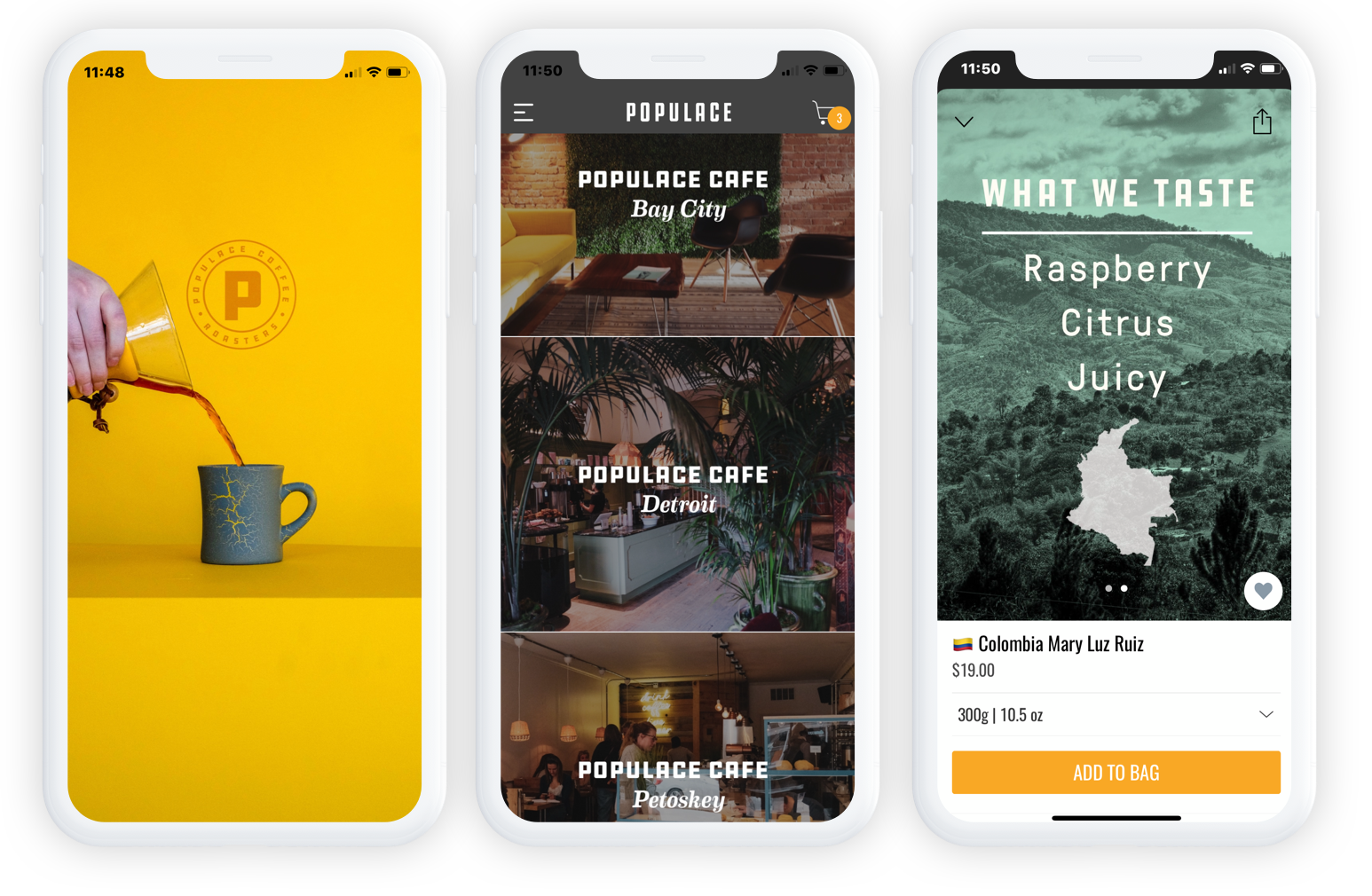 If you're curious about the Tapcart platform,
contact us
to learn more about all of our design features and benefits.