26k

app downloads

31%

repeat customer rate

$182k

in sales
About the Brand
Your Super is a health food brand that was created to help people live healthier lives through the power of super plants. The brand has become a fan favorite amongst women across the world who are trying to help their families eat more balanced meals by sneaking superfoods into their cooking.

The company was originally created in Berlin in 2017 by co-founders Kristel and Michael when Michael was diagnosed with cancer. The two quickly realized their mission was to educate and inspire people to fuel their body with superfoods. They wanted to make good nutrition accessible to everyone, so with every mix they sell, they donate a life-saving food bar to those in need.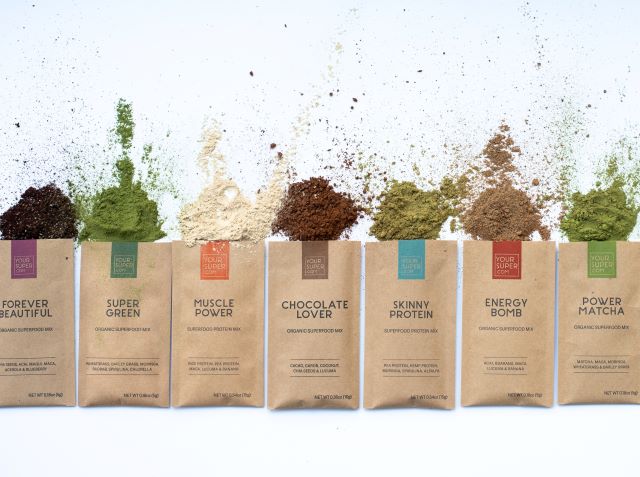 "
The Tapcart team was super responsive and went above and beyond to get me onboarded
The Challenge
Nick Sarafa, the company's CTO recognized that Your Super isn't just a brand, it's an international community filled with more than 260K loyal Instagram followers. He wanted to find a new channel to reach followers in a more effective way and one that didn't forsake the community aspect that was so core to the brand's success.

Nick had been playing around with the idea of building an app for a few years but he knew it would take time to get right. '6-8 months for a custom app just wasn't going to work.' The team at Your Super moves incredibly fast and that type of timeline wasn't aligned to the speed with which they were moving. Nick had just begun to reconsider an app when Tapcart reached out. The timing was almost too perfect.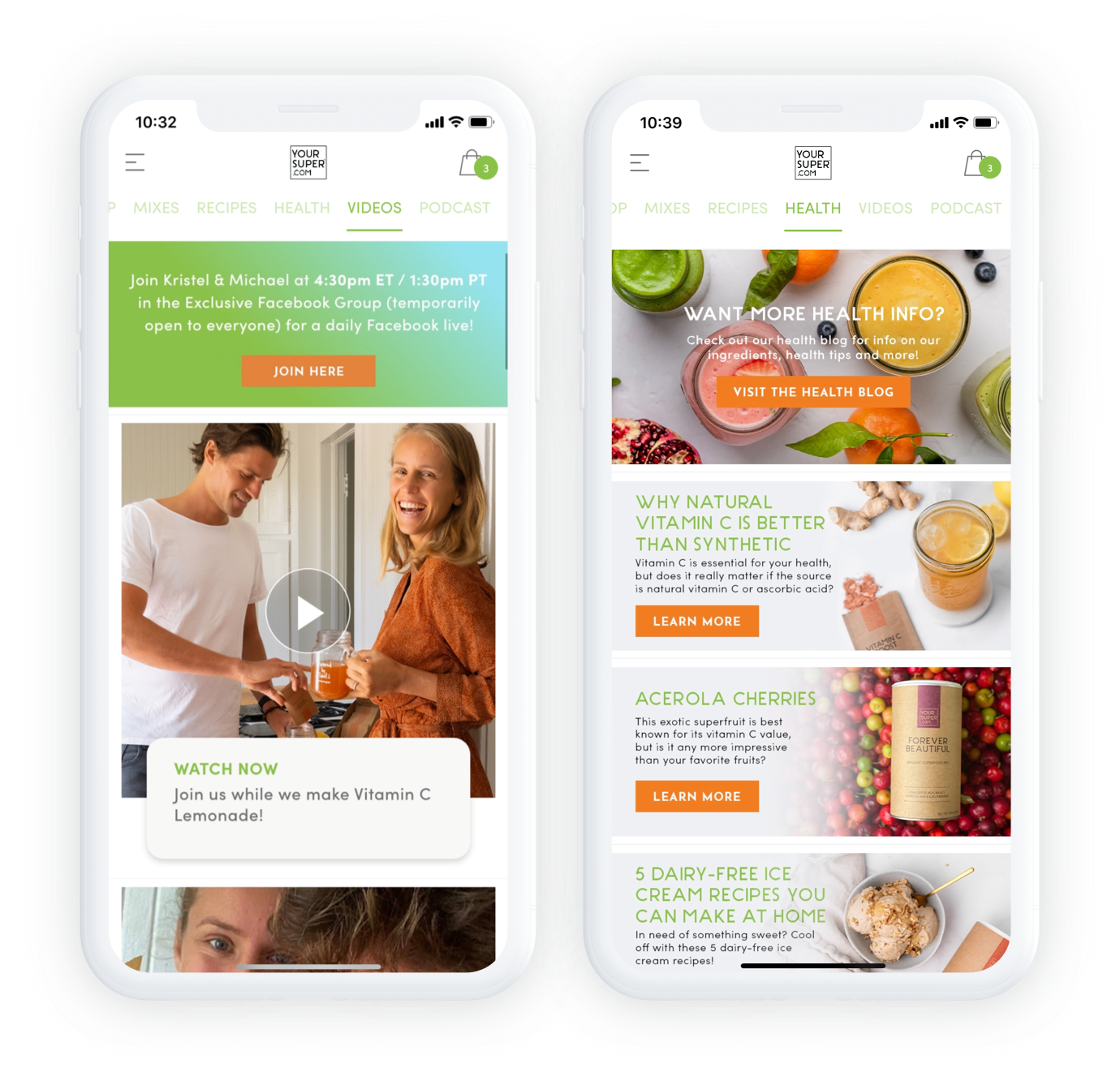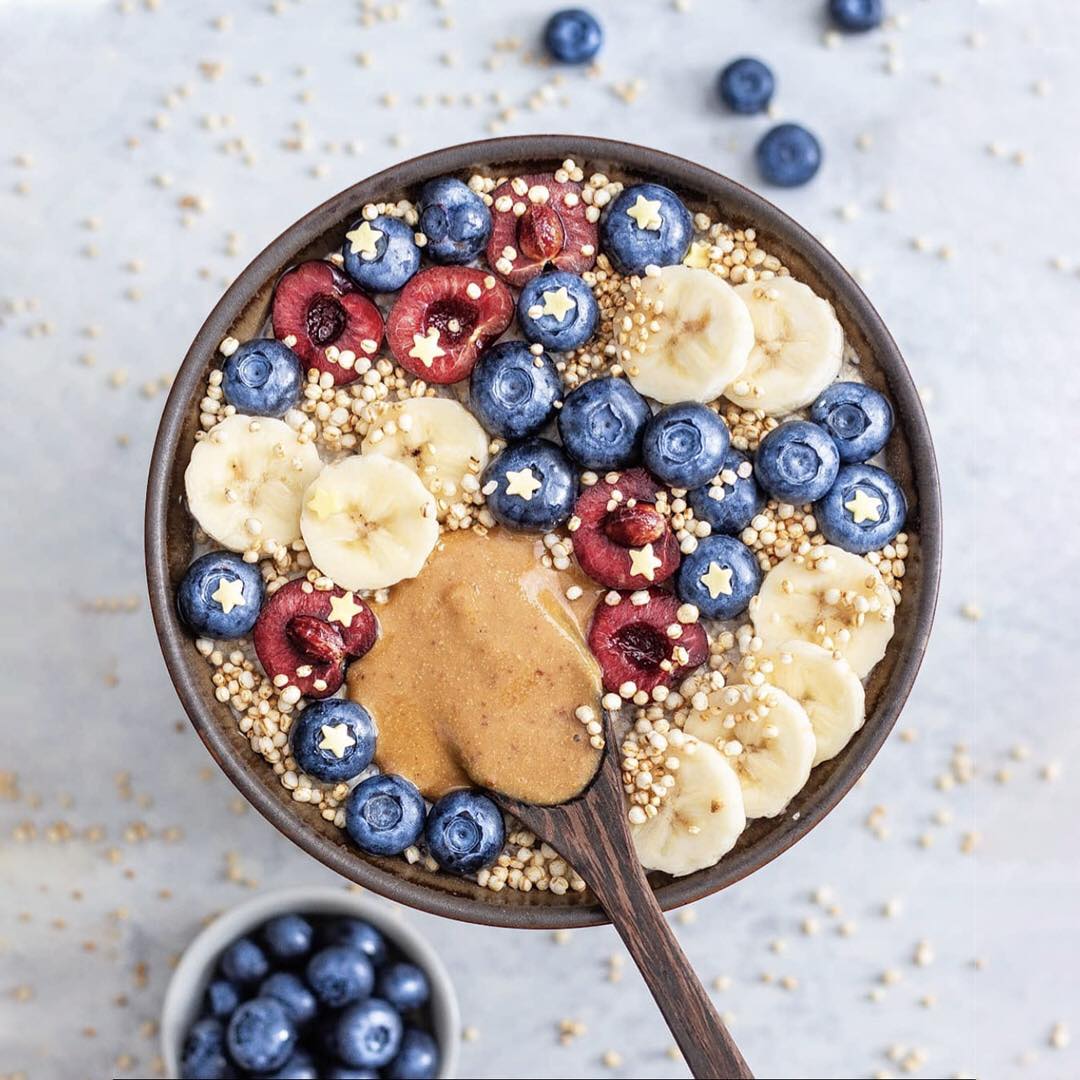 The Solution
One of the things that were compelling to Nick about Tapcart was the no code aspect of the platform. Admittedly Your Super went from $0 to $100M with one Shopify Developer which is pretty incredible but he wanted to ensure that the app was sustainable and could be easily managed by more than one person.

The Tapcart platform fits perfectly into Your Super's operations because 'designers are their super-power.' It only took Kristel and one amazing designer, Amanda 2 days to set up the entire design of the app. The team went from no app to full-blown app launch in just 5 weeks.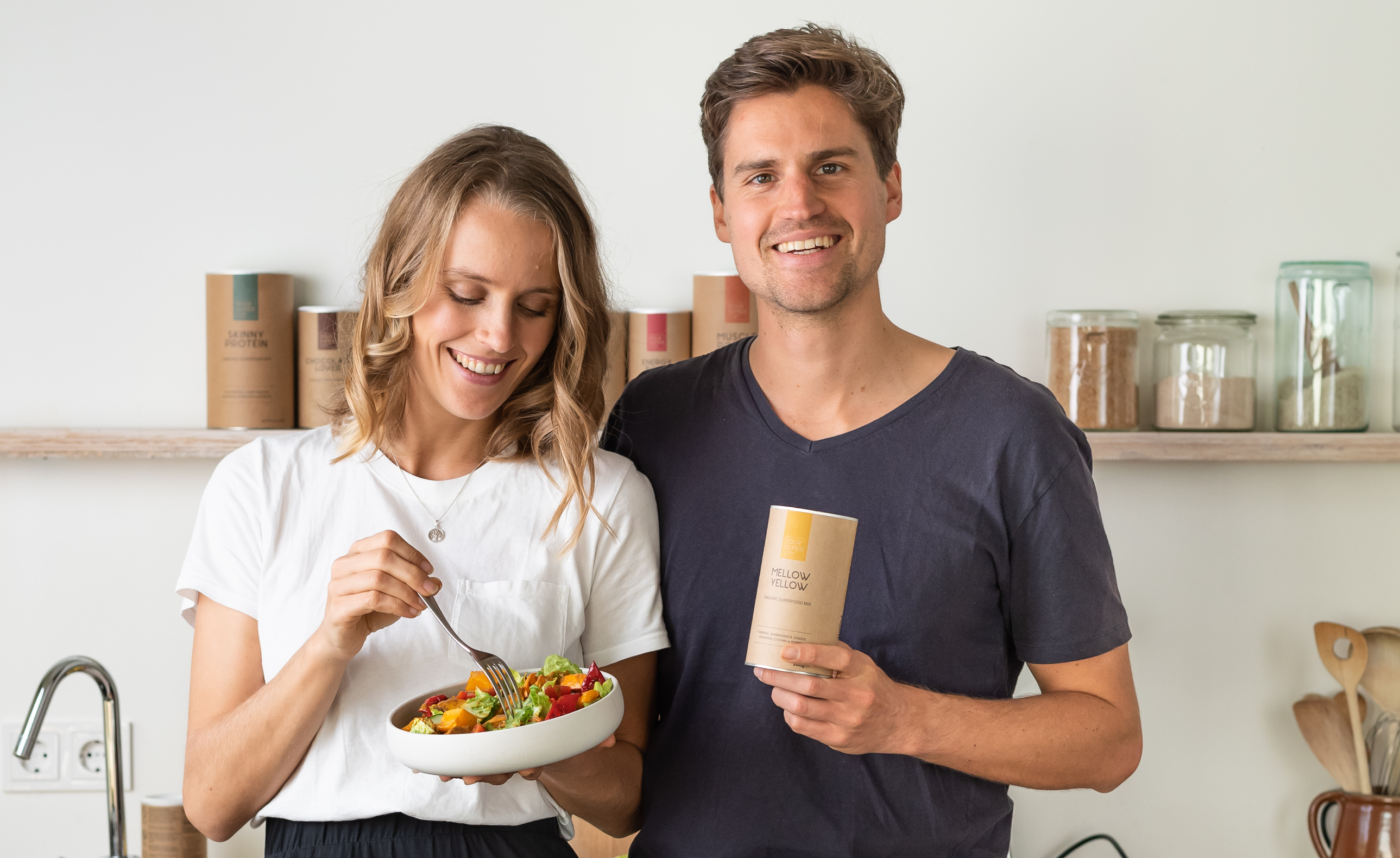 "
There's no other way to go. If you're on Shopify, you need this.
The Result
The Your Super app has been an incredibly powerful tool to engage with customers throughout the world. The app actually offers three different locales (US, DE and AU) so a customer can select which region/language/currency they prefer to shop in. The app has become a central hub for all things health and includes content like meal plans, how to videos, and the owner's very own podcast.
Within two months of their app being live
, Your Super saw awesome results...
26k

app downloads

31%

repeat customer rate

$182k

in sales