You've designed a world-class app for your brand, great! What happens next? With anything new, you'll need to grease the wheel a bit. Sadly, this isn't a case of if you build it, they will come. You'll need to promote your app in order to see real results. This may seem intuitive but your shoppers can't use your app if they don't know it exists.
Follow these simple tips and you'll be on your way to a successful mobile app launch. 🚀
Step 1) Create a pre-launch campaign.
Build excitement for your app even before it launches by letting people know the app is on its way. You can do this by sending an email, blasting the announcement via your social channels or placing a 'coming soon' banner on your site.
Step 2) Implement a smart app banner.
Once your app is live, you'll want to prompt your mobile website visitors to download the app with a banner that appears at the top of your store. The banner should direct users directly to the Apple store to download your app. You can offer an app exclusive discount code, highlight a product that is only available in your app or promote a 'download to win' giveaway within the banner as well.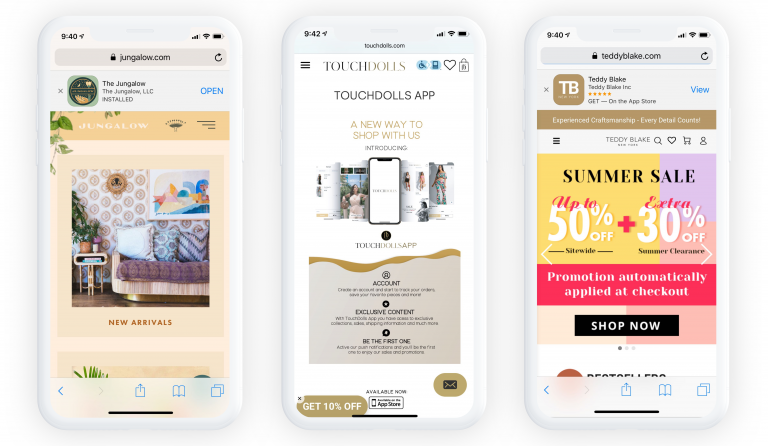 Extra Butter
not only uses the smart app banner, but they also created a separate landing page that includes all the information about their brand new app and why it's a necessity.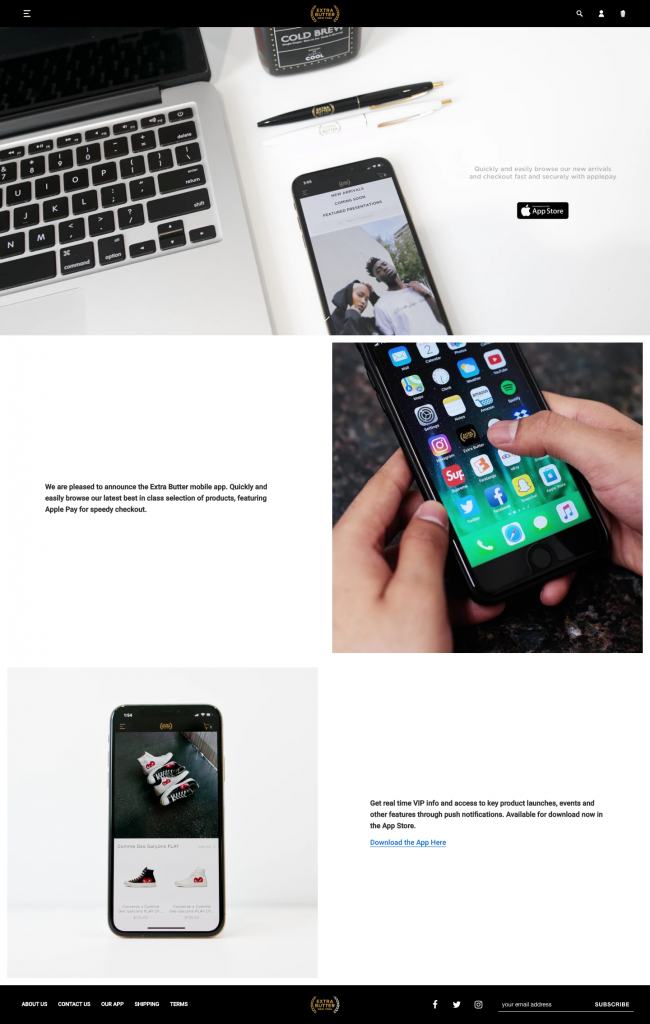 Step 3) Email your database.
Leverage your email list to announce that your app is now live. Let your database know that you'll be offering app-exclusive products, sales and content to drive downloads.
Planet Blue
makes sure to include a banner throughout their email campaigns featuring their mobile app and its benefits. In this case, an exclusive 20% discount for your first in-app purchase.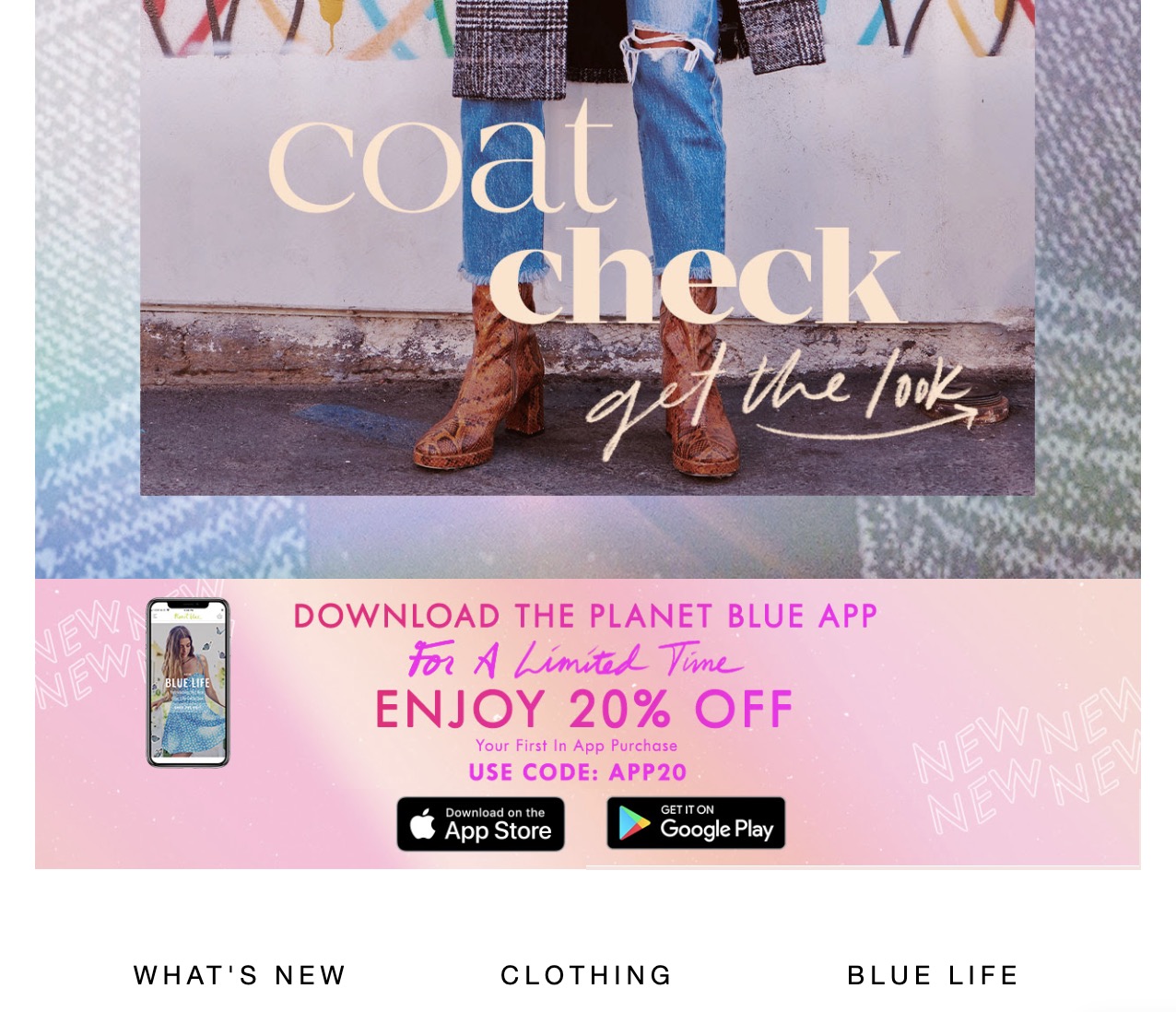 Mellogang
, the official store for Marshmello merchandise, also features their mobile apps in email banners. Here they announced a limited-time exclusive that the first 100 purchases in the app will receive a custom headset.

Step 4) Promote the app on social media
Hopefully, you followed tip one of this checklist to create the anticipation of the app launch. Once you have launched, you'll want to go back to those same social channels and let your followers know that your app is live. Provide incentives for downloading the app and you'll be sure to see app downloads soar.

Step 5) Utilize video in your promotions
Nothing sells better than a quick video showcasing how great your new app looks and how easy it is to use. Video marketing has proven to be effective in terms of increasing traffic and conversions. In fact, landing pages featuring video content has been shown to increase conversions by 80% (
source
).
Step 6. Ask for app reviews
A 5-star review will get you more downloads every time. Incentivize customers to give your app reviews on the Apple app store and you'll drive additional downloads from customers who are considering getting the app.
Rip N Dip
asked for their social media followers to give their new mobile app some love and post the most creative review they could think of. The results? Hundreds of hilarious reviews and even more app downloads.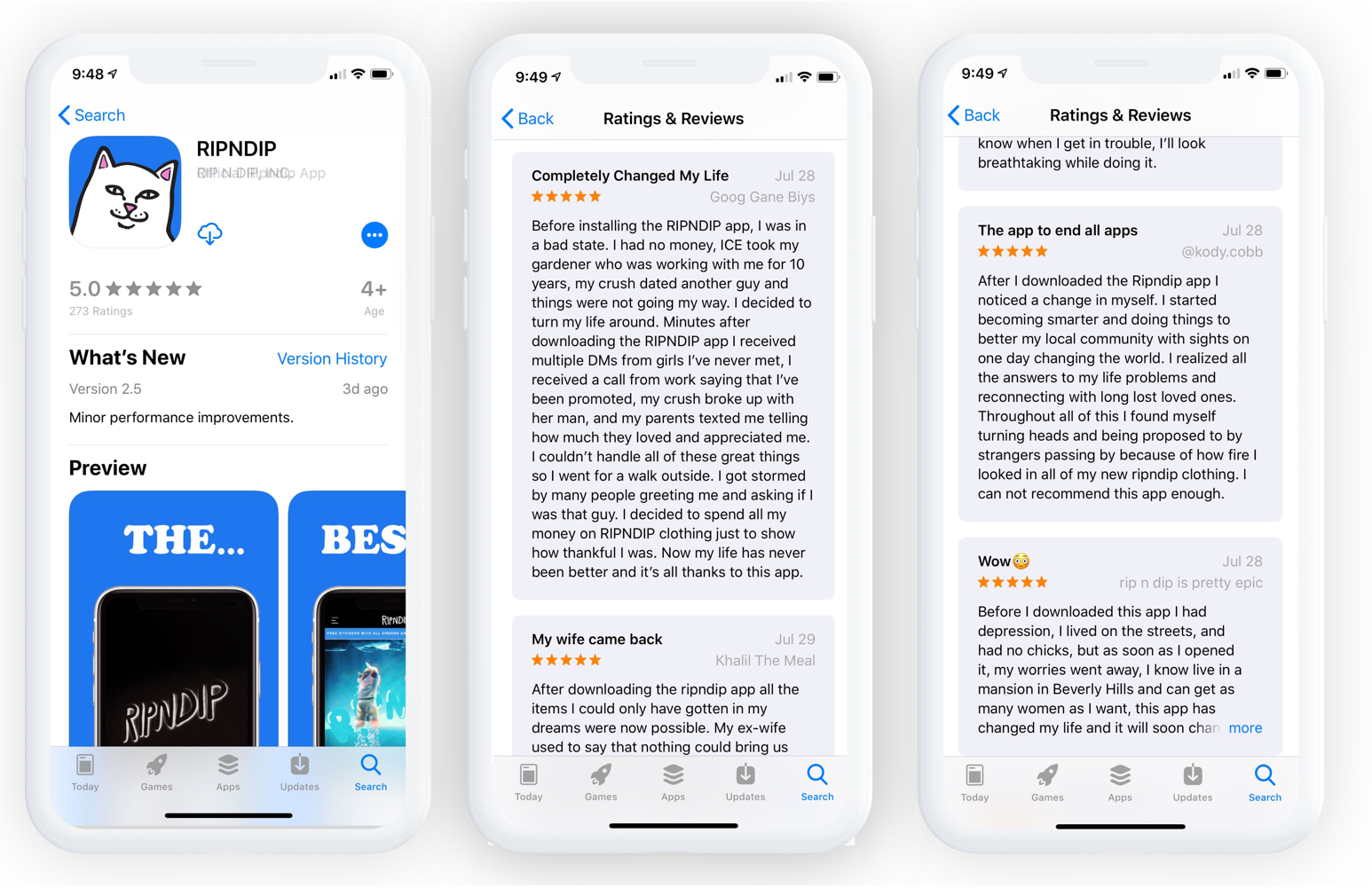 Step 7. Offer app-exclusives
Whether it's early access to new products, sales, app-only collections, contests, or anything else, app-exclusive promotions are a great way to get more people to download your app.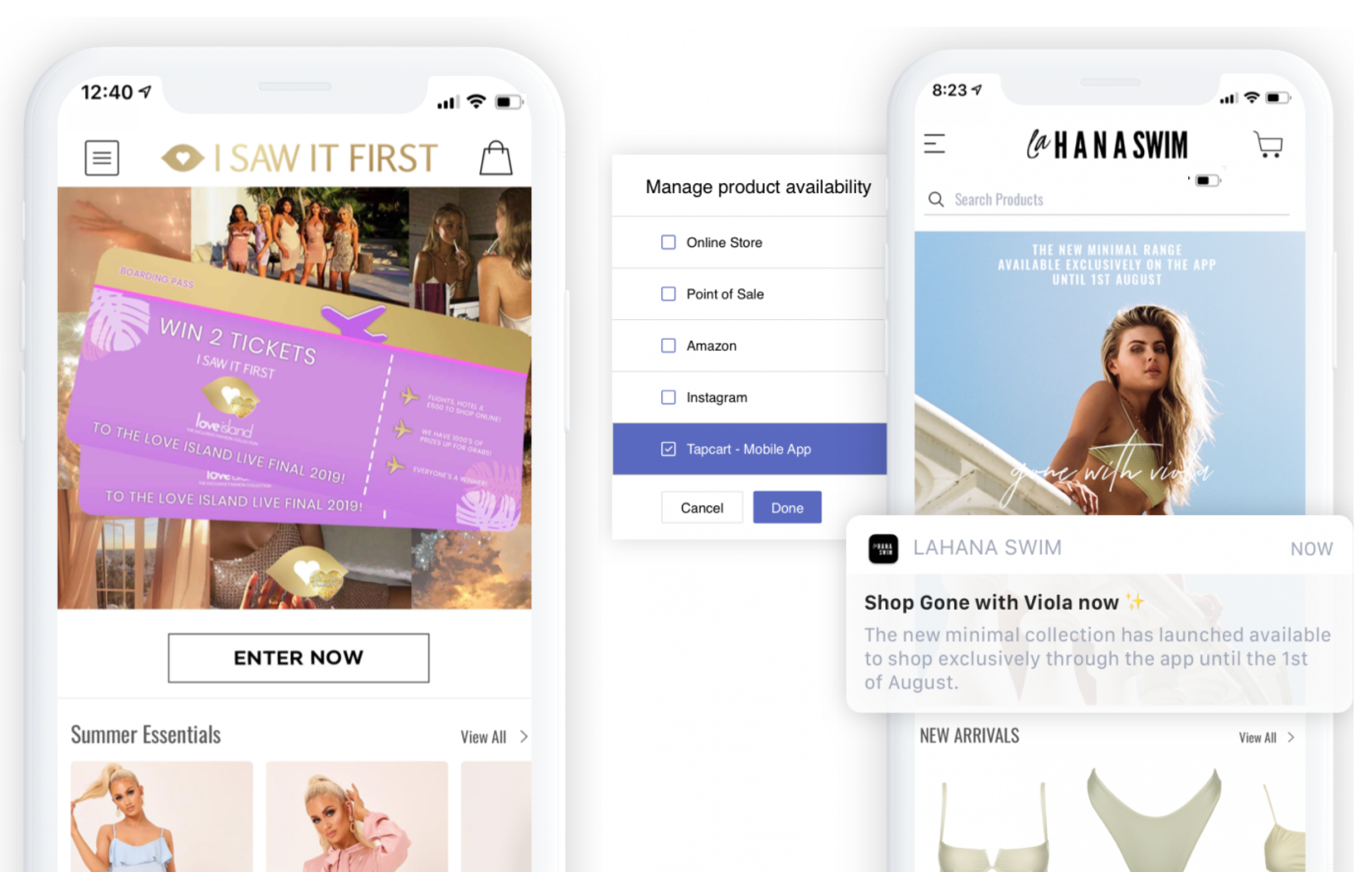 Step 8. Tell everyone you know
Again, this may sound silly but TELL PEOPLE. Your mom. Your dentist. Your best friend. The more people know about your app and have a good experience with it, the more they'll tell others and the awareness will grow like wildfire.
To learn more about the benefits of a mobile app and what Tapcart can do for your brand,
get in touch with us
to speak with a mobile expert.