About the Brand
Spongellé is a family-owned business that was started over 10 years ago. The company began as a wholesale business with a patented technology that is unique to the beauty industry. Over the years, their iconic body wash-infused sponge business has evolved and the company has expanded into a full line of products that are also sold directly to consumers.

The owner, Eric Binder, began to focus on DTC in 2018. The team quickly realized the potential of ecommerce when they saw that their online revenue was exponentially increasing every year. The team also wanted to ensure their products were available on as many platforms and channels as possible.
The Challenge
After seeing that the majority of Spongellé's traffic was coming from mobile, Eric wanted a way to optimize the mobile shopping experience. Specifically, he wanted to find a solution to make it more efficient for people to order Spongellé products on a mobile device and one that would keep consumers coming back for more. Eric was no stranger to mobile apps as he personally shopped from many himself and figured it was time to invest in one for his own brand.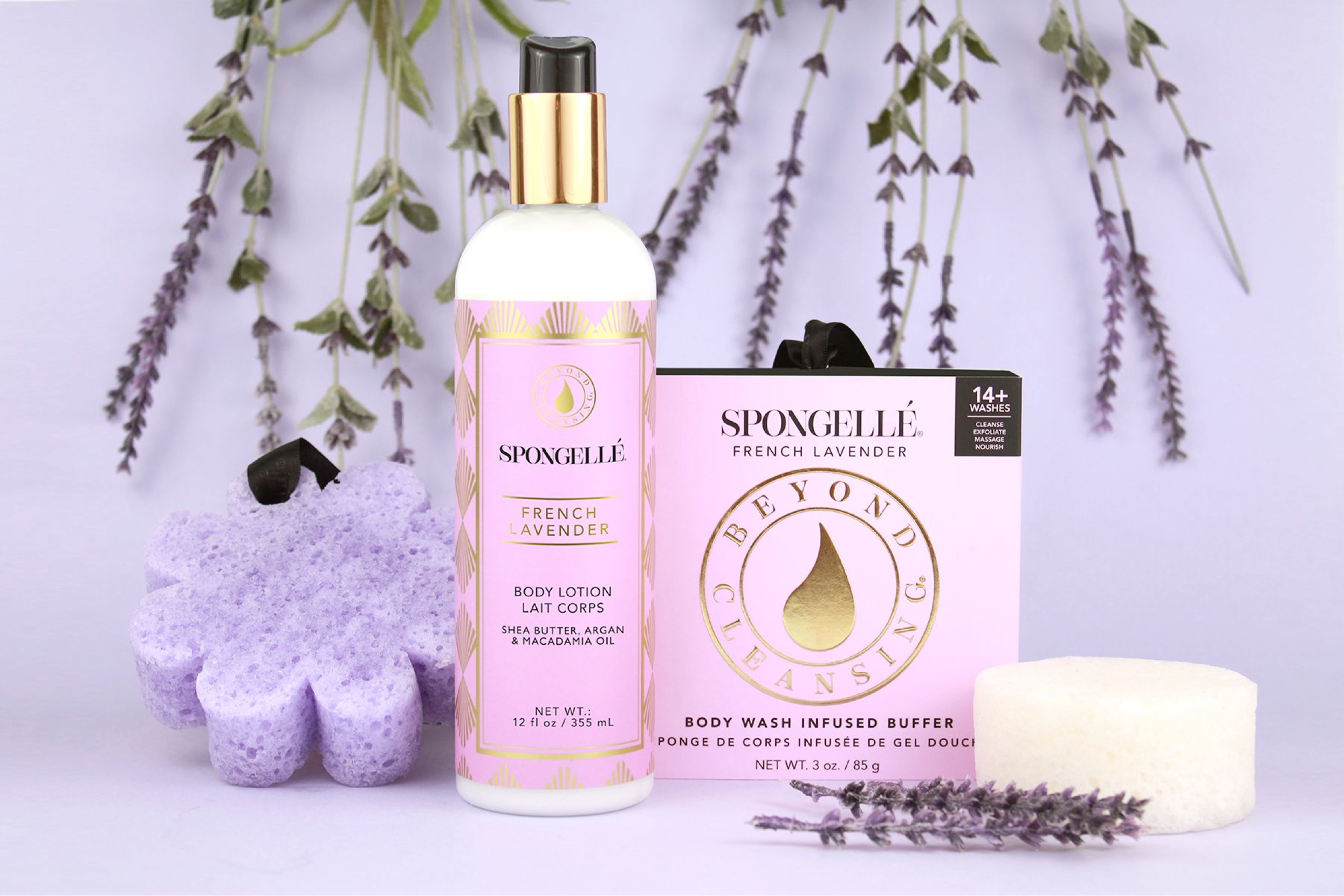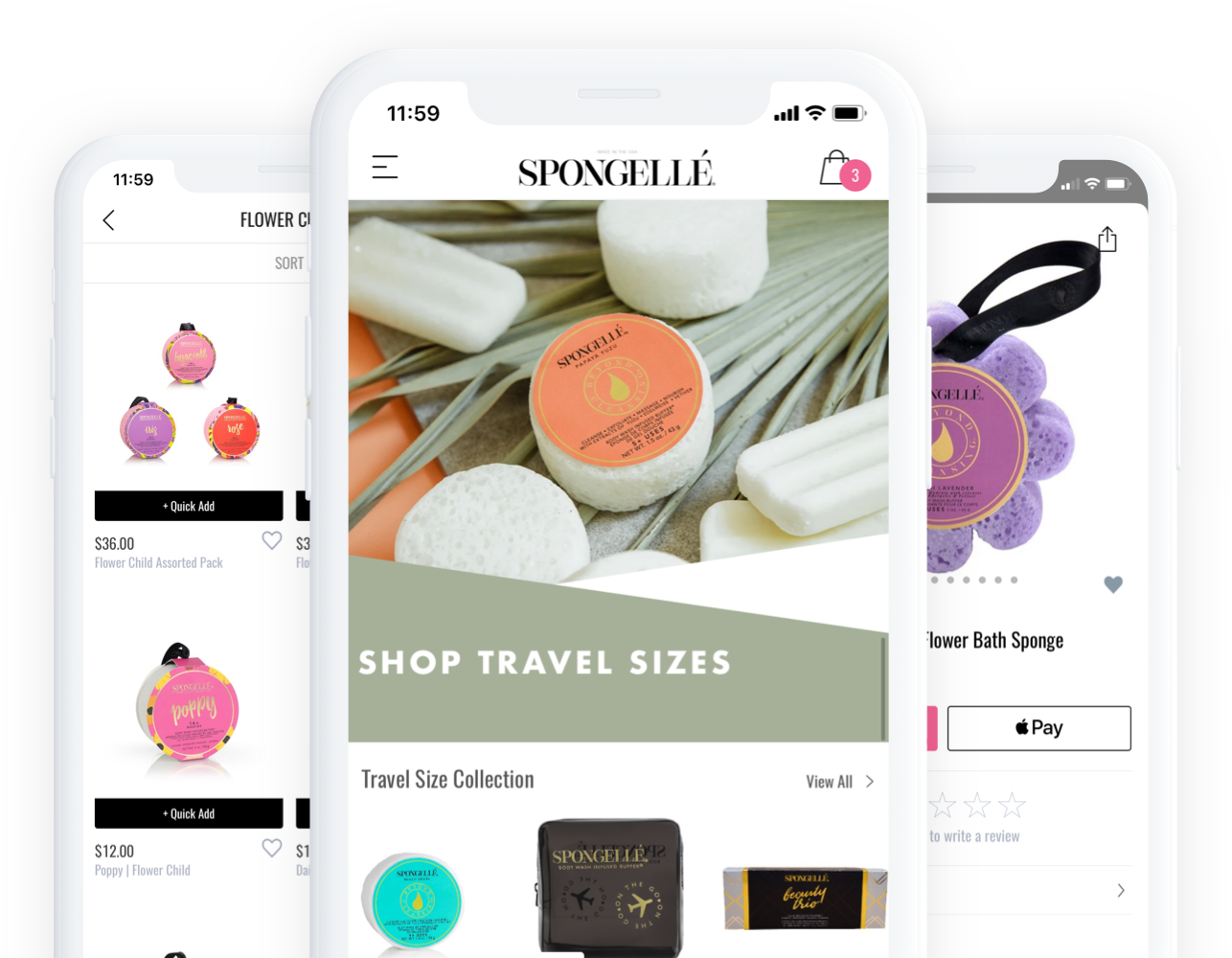 The Solution
When Eric started to explore building a mobile app, he knew he wasn't ready for the time and financial investment needed to build one by hiring a developer. When he learned about Tapcart in an online forum, he knew it was going to be the most streamlined way to get the job done. After a bit of research, he realized Tapcart was the best no-code solution available on the market.

Spongelle started off on Tapcart's Ultimate plan but after seeing some initial results, the team decided to upgrade to Tapcart Enterprise. The move to Enterprise resulted in a significant performance boost.
"
Once we started working with Sam, cooperation has been great and we've seen a lot of growth in the app.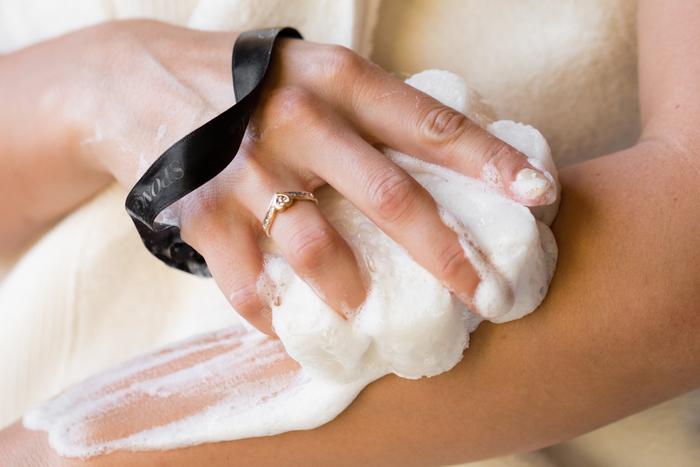 The Result
After upgrading to Enterprise, Eric started working with his dedicated Account Manager, Sam. By working with Sam, Spongelle was able to optimize their app design, utilize more key features of the platform, and add more functionality to their app through integrations with Klaviyo, Foursixty, and Yotpo.

Within 3 months of upgrading to Enterprise, Spongelle saw their app revenue increase 1,125%. Retention on the app soared as well. They saw a boom in the app order frequency, app downloads, session count, and session time.
41%

Returning customer rate in-app

134%

increase in orders within 1 month of upgrade

104%

increase in app revenue within 3 months of upgrade