About the Brand
Diesel Power Gear is the official website for the Discovery Channel's hit television show, Diesel Brothers. It is the epicenter of all things diesel trucks selling everything from gears and parts to apparel and accessories. They also do huge giveaways on the site and raffle off their very own diesel trucks.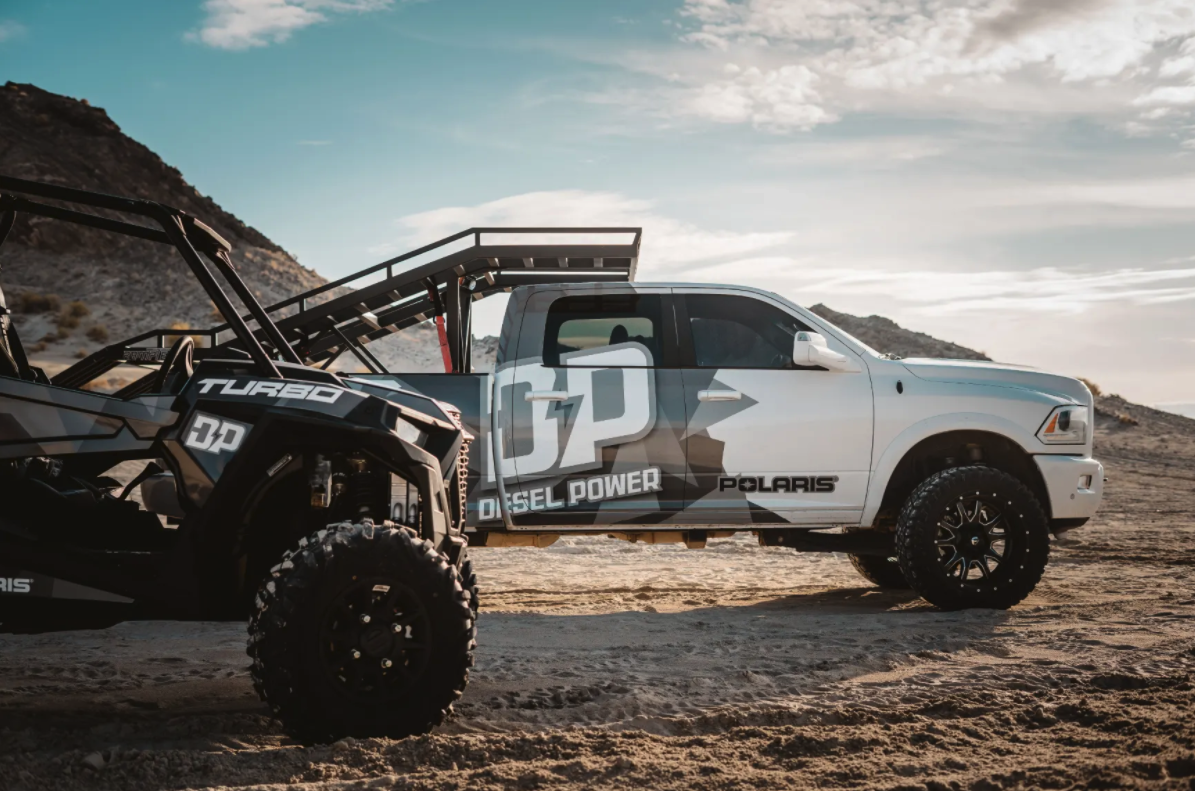 "
With Tapcart, we built the app in 2 hours. If there's a new feature that comes out, you're going to get it.
The Challenge
Van Oakes, the President of Marketing for DieselSellerz was spending hundreds of thousands of dollars on SMS messages and paid advertising to drive traffic to the website. Facebook was getting more and more expensive and he wanted more a channel where he was better able to control his own data.
With over 35,000 SKUs, he also noticed that page load times were lagging and it was costing his business over $1.4M in revenue. While he tried to do everything in his power to reduce the lag time from cleaning up code to reducing the size of the images, he still couldn't get the pages to load in under 5 seconds.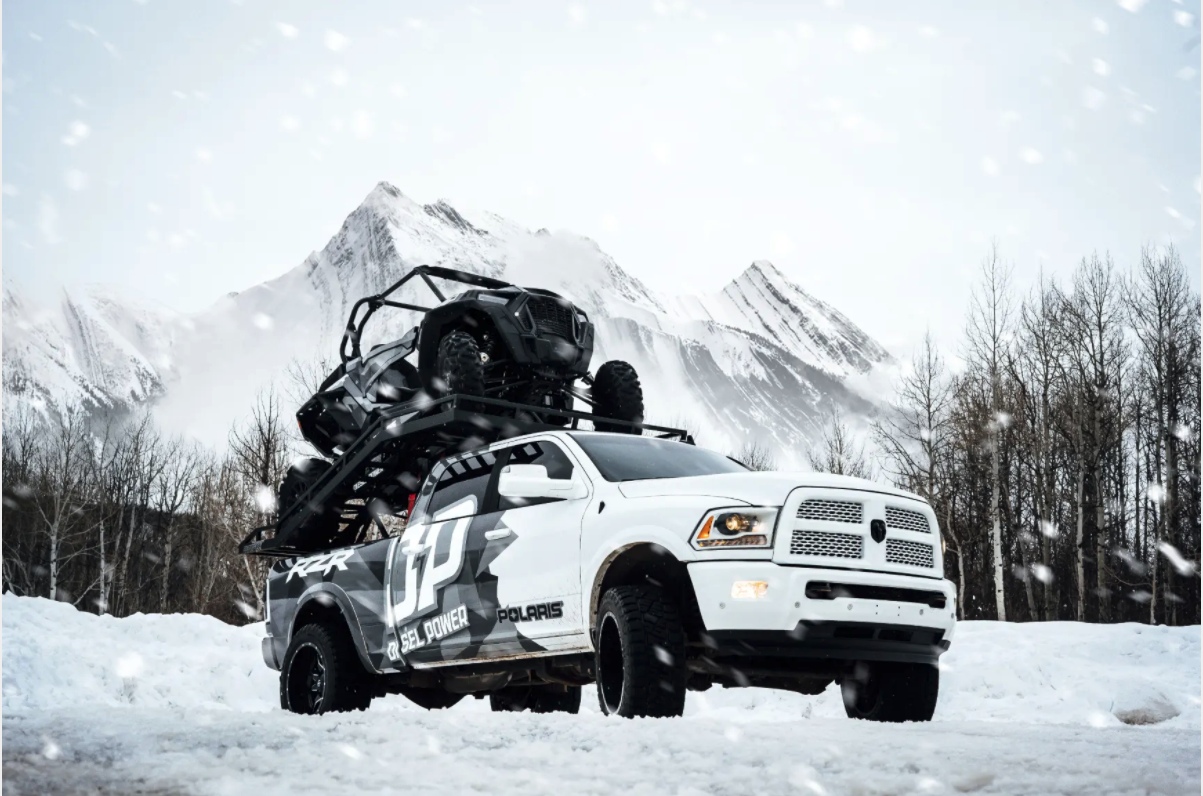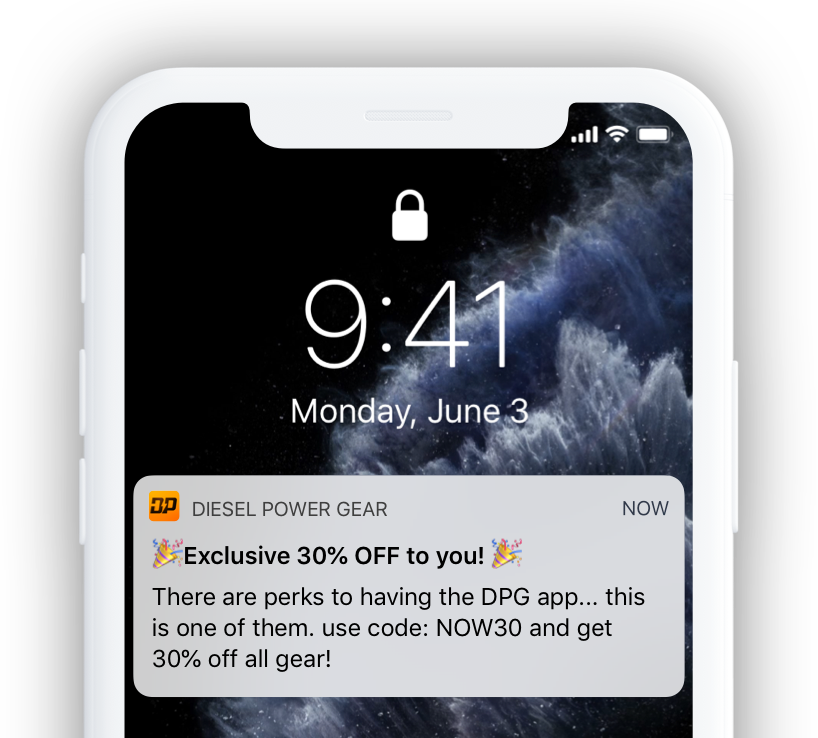 47%

of people expect your page to load in

2 seconds

40%

of users will bounce if your page doesn't load in

3 seconds

-7%

conversions lost for every second your page load lags
The Solution
In 2016, Diesel Power Gear had paid a developer $80K to build out an app. However, the app became obsolete in just 3 months because of the pace with which ecommerce was changing. Van heard about Tapcart from a friend and found out that building and maintaining an app with Tapcart wasn't going to require a developer and periodic changes to the app were going to be made without lifting a finger. Tapcart helped the team save both money and resources so they could focus on what they do best.
"
With Tapcart, we built the app in 2 hours. If there's a new feature that comes out, you're going to get it.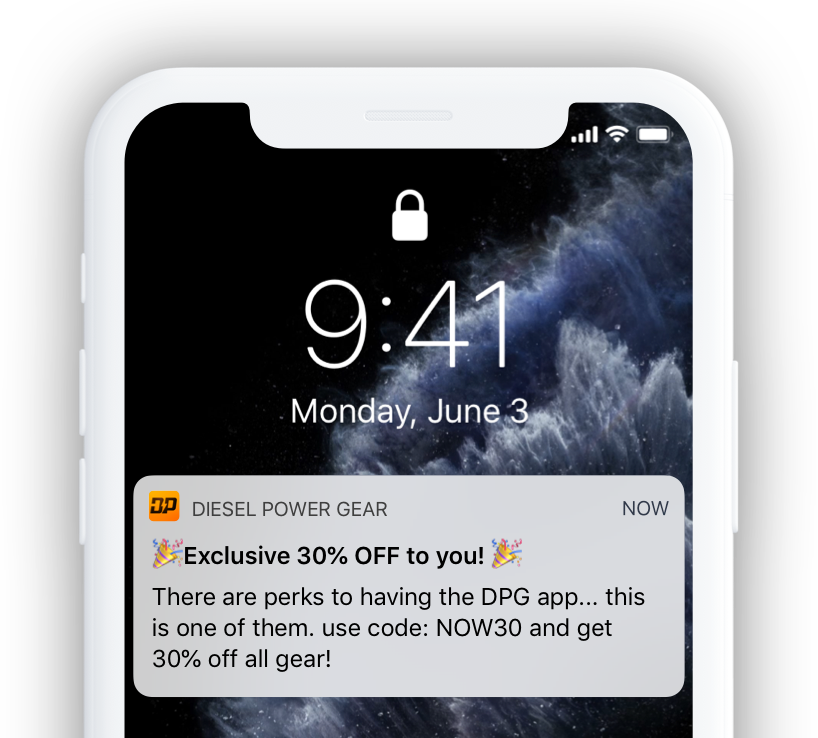 The Result
As a result of launching the mobile app, Diesel Power Gear generated $1.4M in revenue in just one month. They followed best practices with their launch and promoted the app everywhere they could from email and SMS to social media and influencer marketing campaigns. They also ran a giveaway to incentivize downloads.
Push notifications have also been a huge component to the success of the app. With 62% of app users opted in to push notifications, one notification alone generated $67K in sales. Diesel Power Gear used to spend $180K on SMS marketing and now they spend $0 on push notifications to app subscribers. Every time they send a push notification they reach their entire list of 45K push notification subscribers.
62%

conversion rate in the app

$1,383,032

sales in one month

200+

5 star reviews in the Apple App Store