3.4x

higher conversion rate than mobile web

4.6x

avg GMV/session compared to mobile web
About the Brand
Founded in 2004, Art of Tea is a vertically integrated tea company that blends and packages all of their tea in-house, selling to both retail and wholesale customers. In their words, it's "a labor of love" and with a team of fewer than twenty-five members including production, Art of Tea is a lean, mean, tea brewin' machine.
How their mobile website just wasn't cutting it
Prior to launching an app with Tapcart, Hanna Houglum, the Executive Director of Growth and Strategy at Art of Tea, was facing an issue all too common in today's mobile landscape. Art of Tea's acquisition strategy was fairly standard and was heavily dependant on leveraging Facebook ads to raise awareness. On the plus side, it was effective in getting new users to the website, but unfortunately, once users arrived at the domain there was a shift in behavior and interest. Conversions simply did not match up to the traffic they were receiving.
"When we worked with our ad team, they would say they were seeing an increase in mobile users. But on the customer service side, we were getting feedback from customers saying it's really hard to use your site on mobile. So knowing that there was growth in the ad space, but there was frustration on the customer side of things, it was like there was a very obvious disconnect."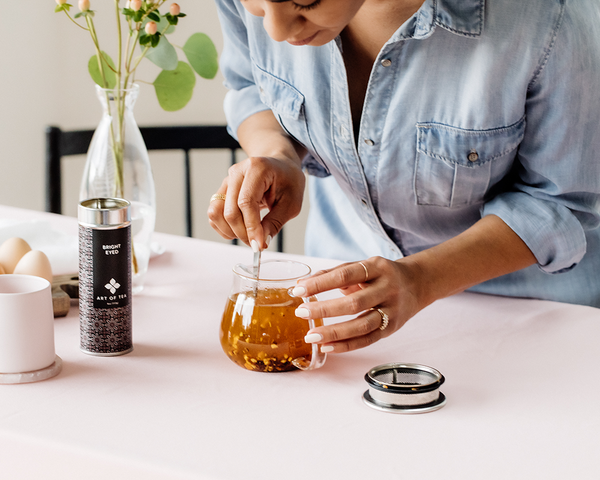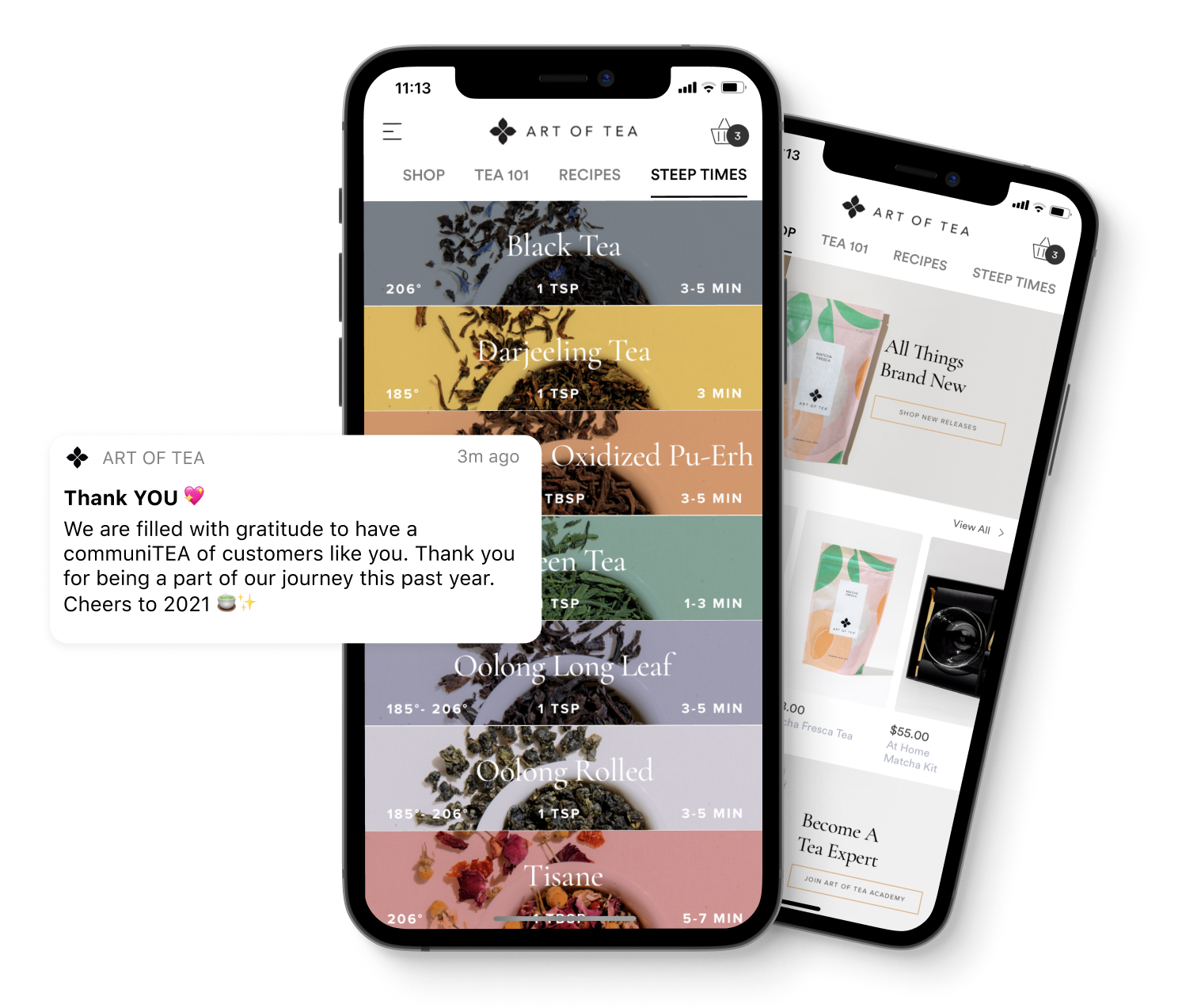 The #1 reason they decided to launch an app
From the day Hanna was introduced to Tapcart, she was immediately interested. The brand had a long history of loyal customers devoted to the brand and she wanted to give those shoppers a unique and premium user experience. Their mobile website just didn't ladder up.
"You know, we've had customers for ten plus years that are coming back to us. For us, an app made sense—we wanted to make the shopping experience feel like you weren't just buying from a widget."
Hanna knew that creating a channel where conversion, retention, and average order frequency were likely to outperform the website would ultimately significantly impact GMV. Still, her primary motivation to create an app was to offer a personalized channel that was true to Art of Tea's motto: treat every customer like they're your only customer.
"[With an app] there is the added layer of trust. It lets the customer automatically know "hey, we care about your user experience just as much as we care about how our product tastes and how it feels when you're unboxing our physical package."
"
With an app, there is an added layer of trust. It lets the customer automatically know, "hey, we care about your user experience.

How they got way more downloads than they set goals for:
After deciding she wanted to give Art of Tea's loyal community a VIP sales channel, it was time to market the app. First, they had a soft launch, offering a discount code for feedback so they can understand how their community liked the experience. Not only was it easy to get Art of Tea's top shoppers to download the app, but swaths of one-time and fairly new shoppers were also willing to adopt the channel.
"The downloading portion I think is very seamless, because a lot of people shop on mobile. We weren't focused on the number of downloads...that wasn't our main goal. As long as the people that were using it were getting the value that they wanted. So if three hundred people downloaded the app and were saying "We love this, we're going to shop on this every month!" then we knew an app would be worth having. But luckily, that wasn't the case—a ton of people ended up downloading it."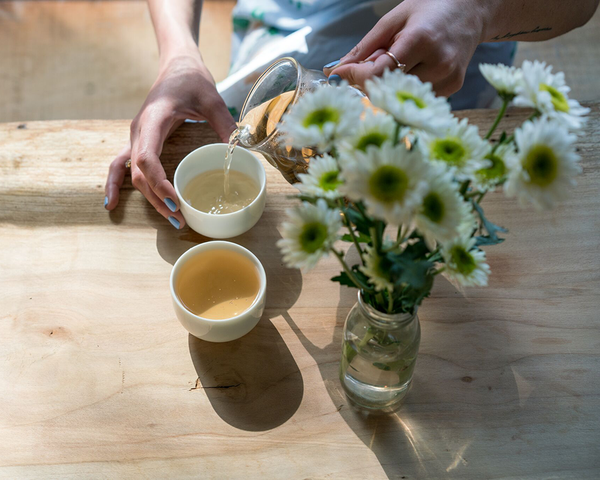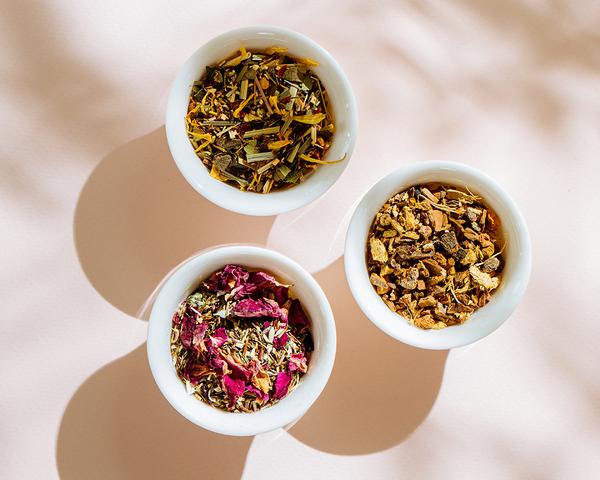 How they doubled their sales during the pandemic:
Art of Tea launched their app in July 2020 and much had changed. Hanna managed the app along with many other responsibilities and in her words, a brand only needs a "sixteenth of a person" to manage the app. The results in terms of GMV were, for lack of a better word, insane.
"After switching to Shopify and downloading the app last year, we actually doubled our retail revenue, which was absolutely amazing during a time of a pandemic where I know so many businesses really were hurting. We felt so grateful that not only were we still a business, but we were actually doubling what we were doing year over year. I really attribute that a lot of it to just the ease of being able to check out on the app."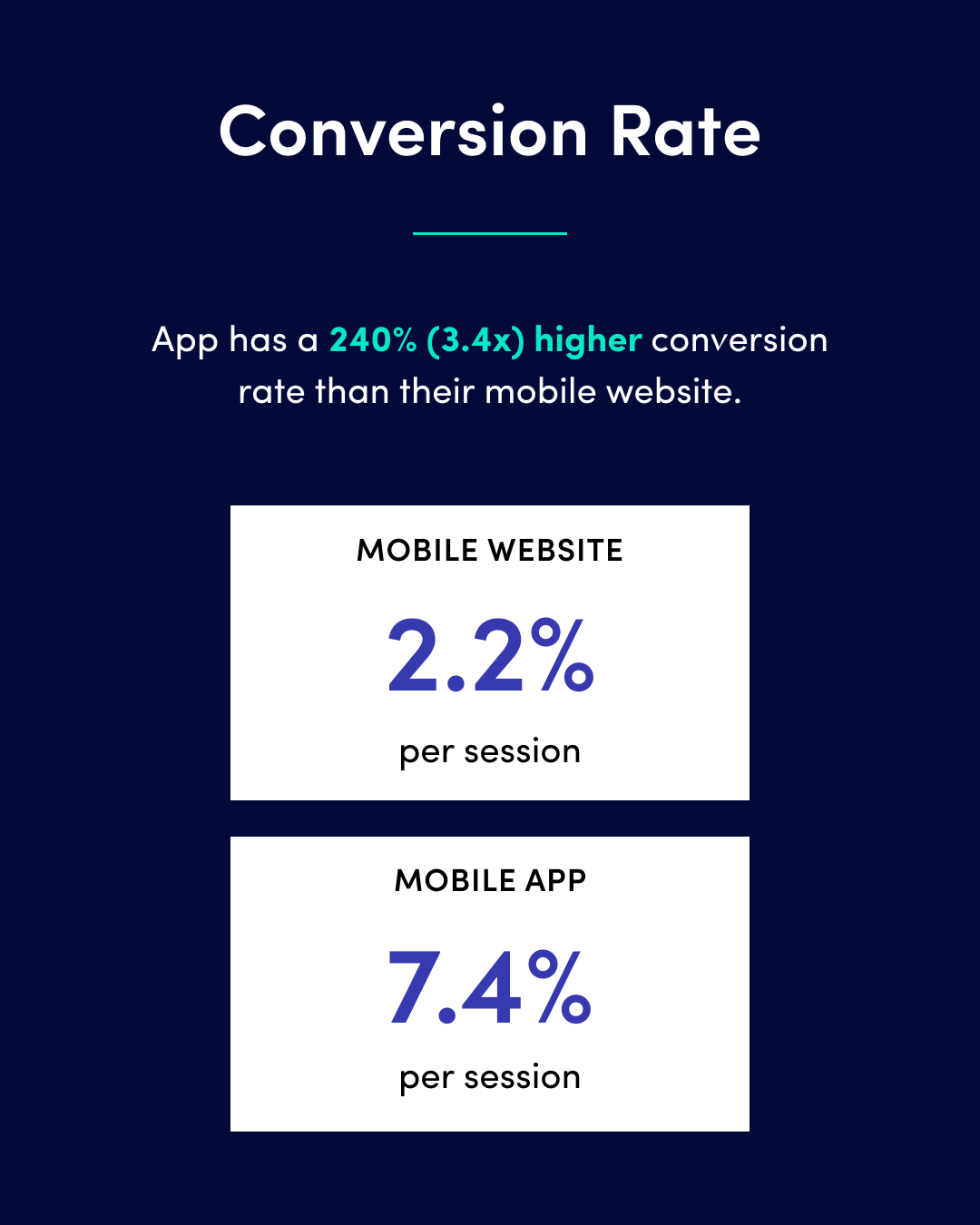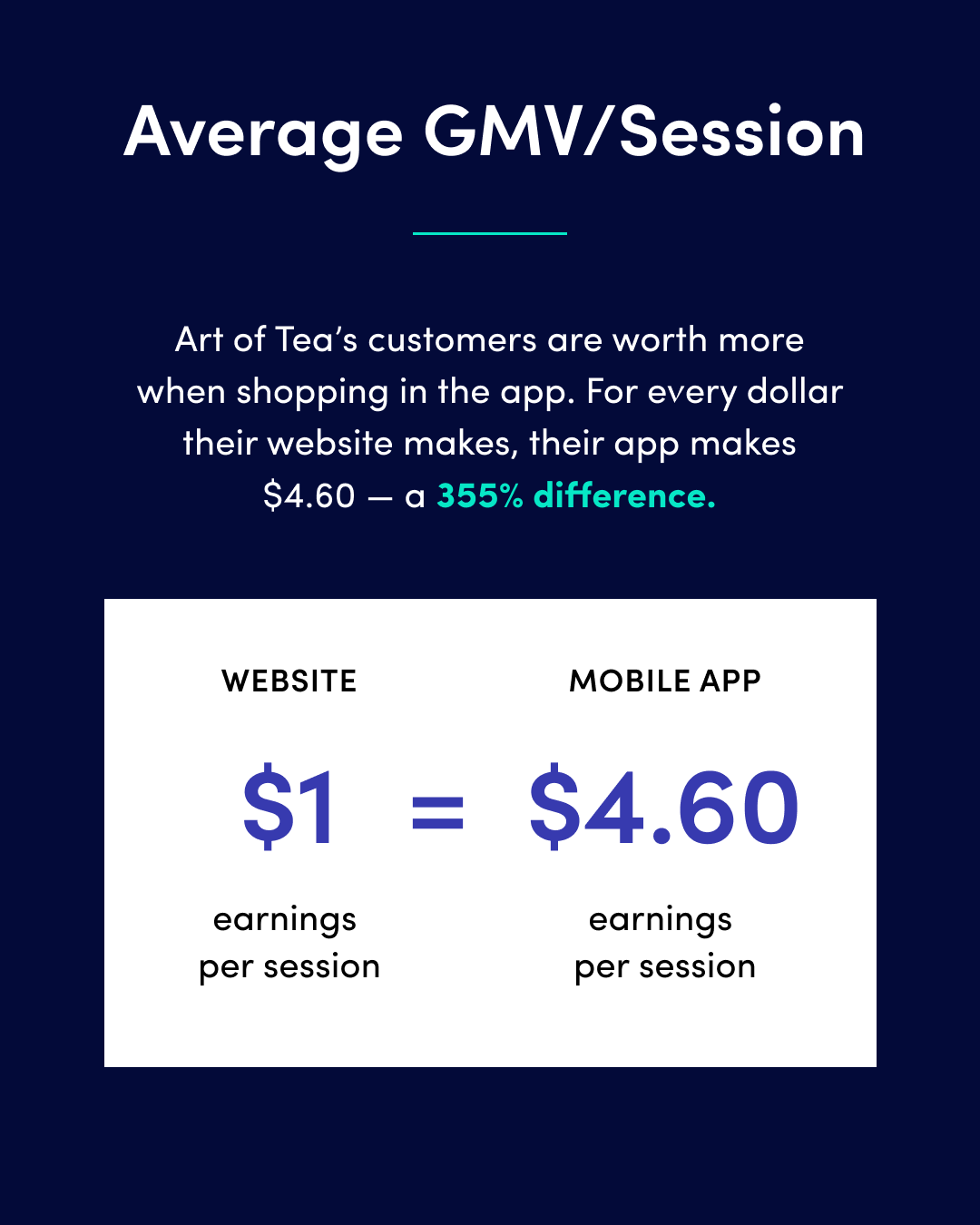 Art of Tea's advice to Shopify merchants looking to create an app:
"It's a no-brainer. I think it's something that only adds value to your customer journey. If you're a brand that's focused on the customer experience, then you're just making the investment back to your customer. I don't see it as a cost. I see it as an investment. "