About the brand.
Founded in the Netherlands by close friends Edson Sabajo and Guillame 'Gee' Shmidt, Patta was drummed up out of a near obsession of sneaker and hip hop culture. What started as a hobby to find the rarest records and sneakers, later flourished into a thriving cult-following business. Today, the brand is an iconic destination for the Dutch streetwear scene with a loyal community across the globe.

From the beginning, the brand focused on growth and expansion. From launching their own line of sneakers to collaborating with big brands like Nike – Patta's passion grew, and with it, their mobile presence.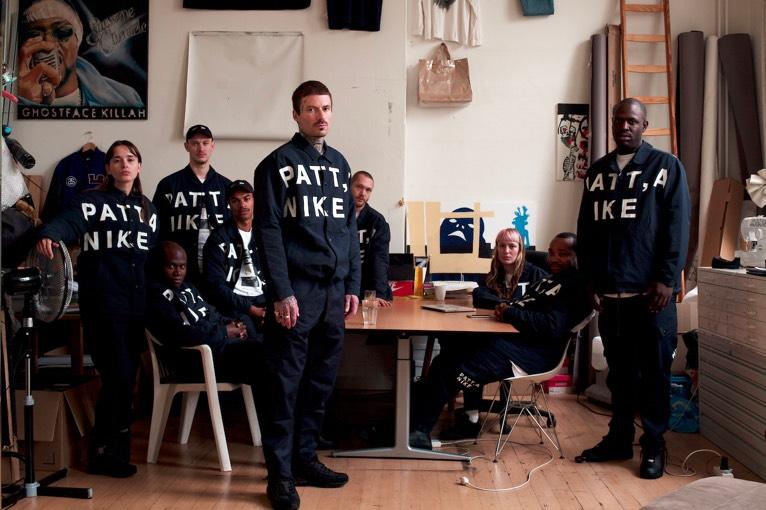 "
With tech like Tapcart, we can get on a call with an expert in mobile commerce who can analyze what we're doing and help us out.
The Challenge: A niche marketplace with unique needs.
75% of Patta's target consumer shops on mobile over desktop, so Patta knew they needed to optimize their mobile shopping experience—and as an epicenter for streetwear news, they needed a fresh way to drive engagement with their content.

Patta also has an intensely high demand for their product. Once they would announce a limited release, the entire collection would sell out in under a minute—with online hackers buying out the products and reselling them at 3-4x higher than the retail value. Patta wanted a way to connect and alert their top customers with the use of push notifications so that they can have their own controlled marketing channel.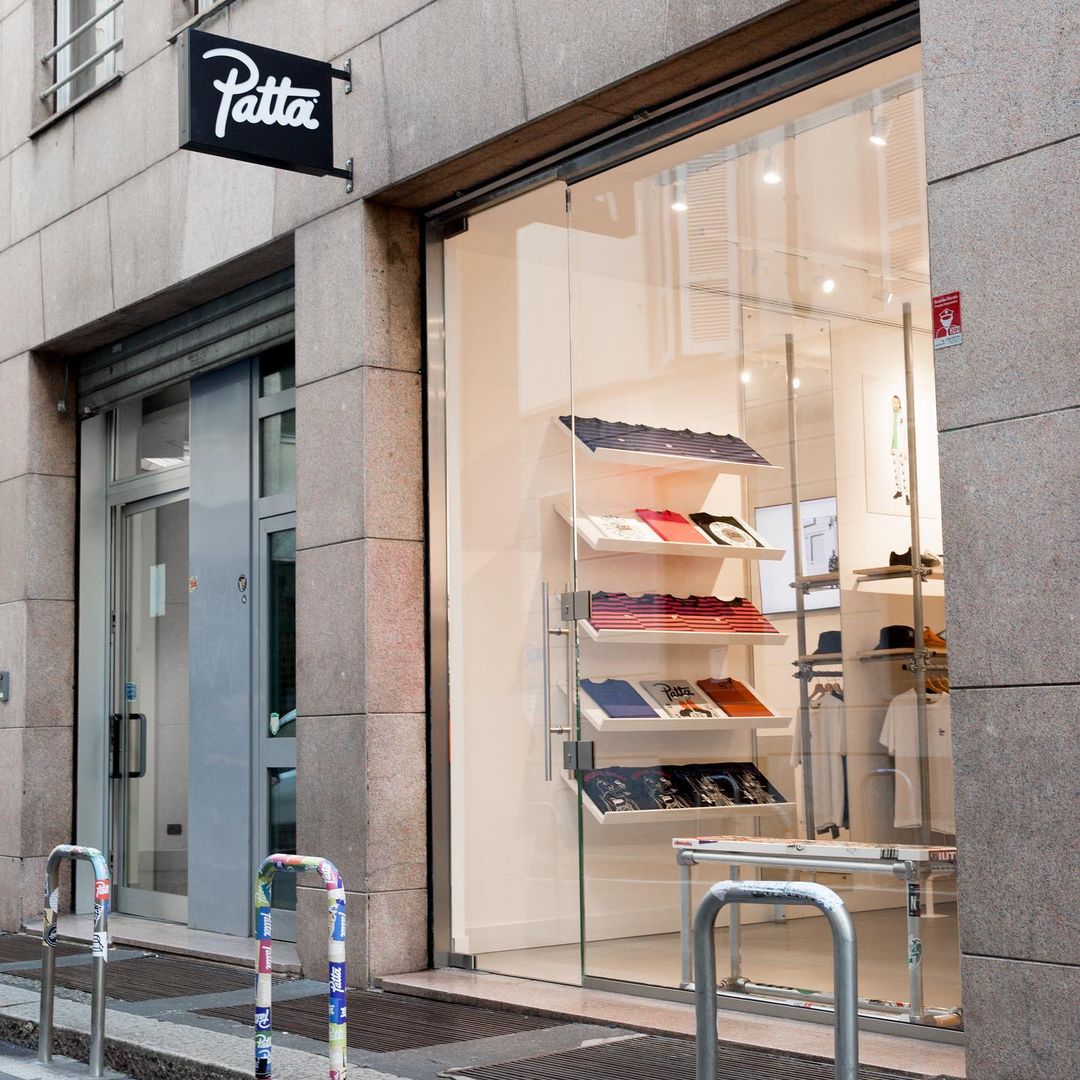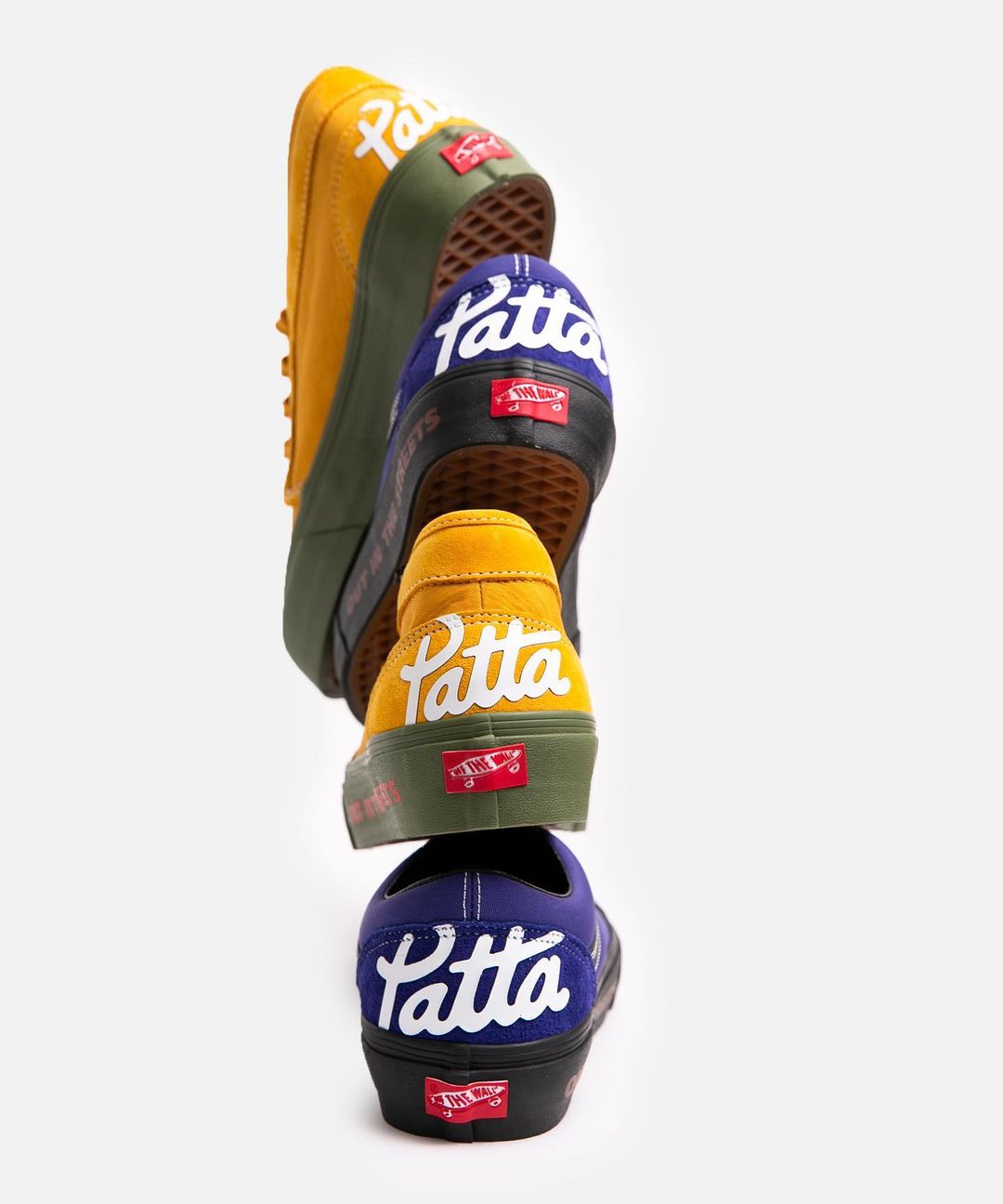 The Solution: A plug and play mobile solution.
The Patta team quickly learned how difficult it can be to create an app from the ground up, receiving several privacy quotes accompanied by exceedingly long timelines. When they discovered Tapcart, and learned that they would have a tech support team and dedicated Account Manager to guide their app, they immediately signed on.
"
Leveraging push notifications is the strongest asset for any business.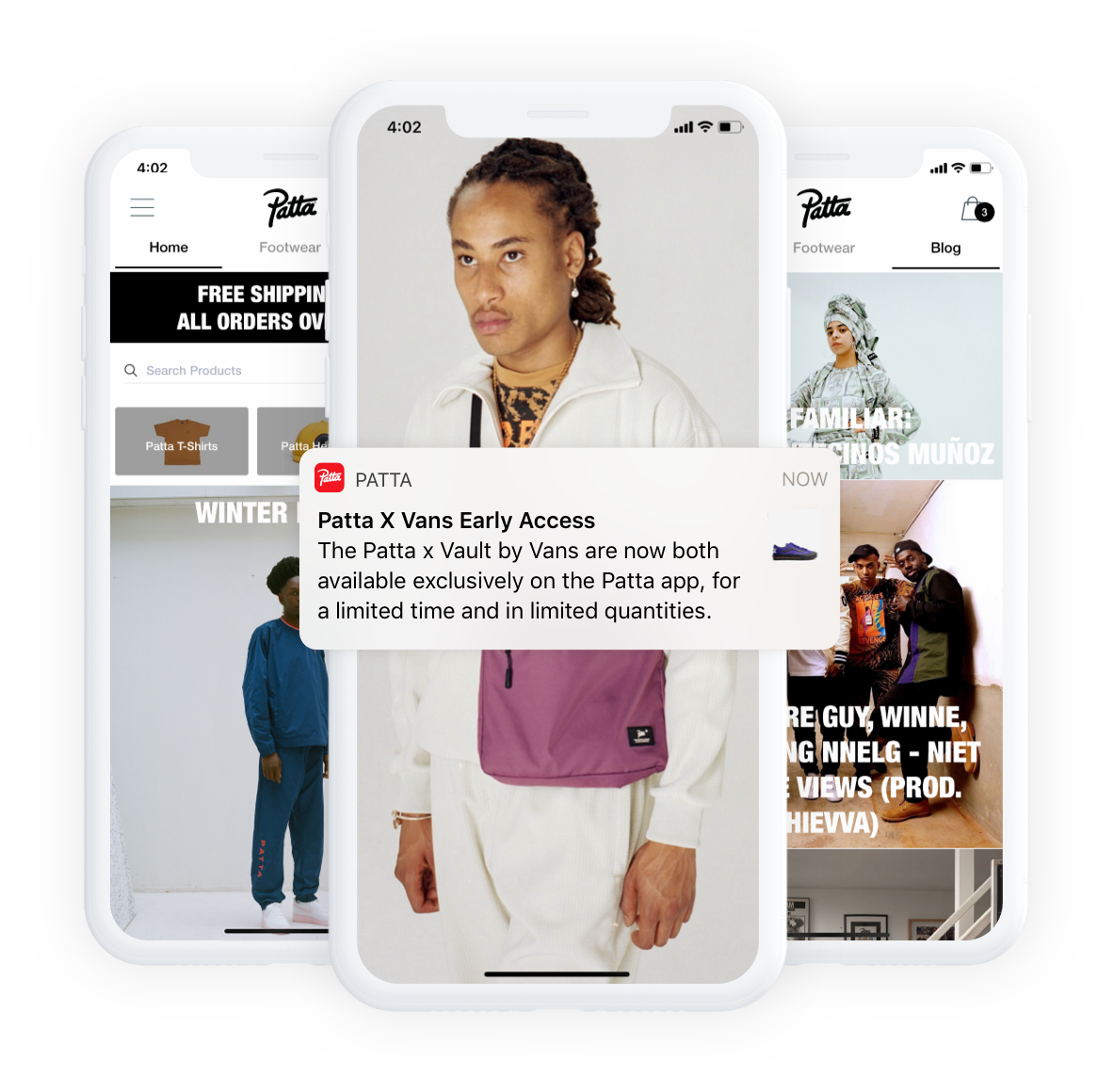 The Result: An 18% month over month order growth.
Since their app launch, Patta was able to successfully drive engagement and conversion on mobile during the pandemic as they consistently generate more sales every month.
Beyond the speed of a native app, they found push notifications to be one of their brands greatest assets.
In just one push notification, Patta's revenue surged 8x within two hours of deployment.
"People have their phones on them all of the time so when Instagram sends a push, you open it. It's the same with the Patta app now. Leveraging push notifications is the strongest asset for any business." Patta also takes advantage of Tapcart's Drops feature, which efficiently schedules their product releases in advance—with multi-page features to display all of their collections and content.
19%

returning customer rate

18%

Month over month order growth

8x

revenue surge after two hours of sending a push notification