Tapcart recently integrated with ReCharge, the only Shopify Plus-approved recurring billing solution that lets you transform your one-time products into subscriptions. Give your shoppers the ability to subscribe to a given product and watch your recurring revenue grow on mobile. Implementing a subscription platform for your Tapcart mobile app will build brand awareness, drive loyalty, and long-term relationships.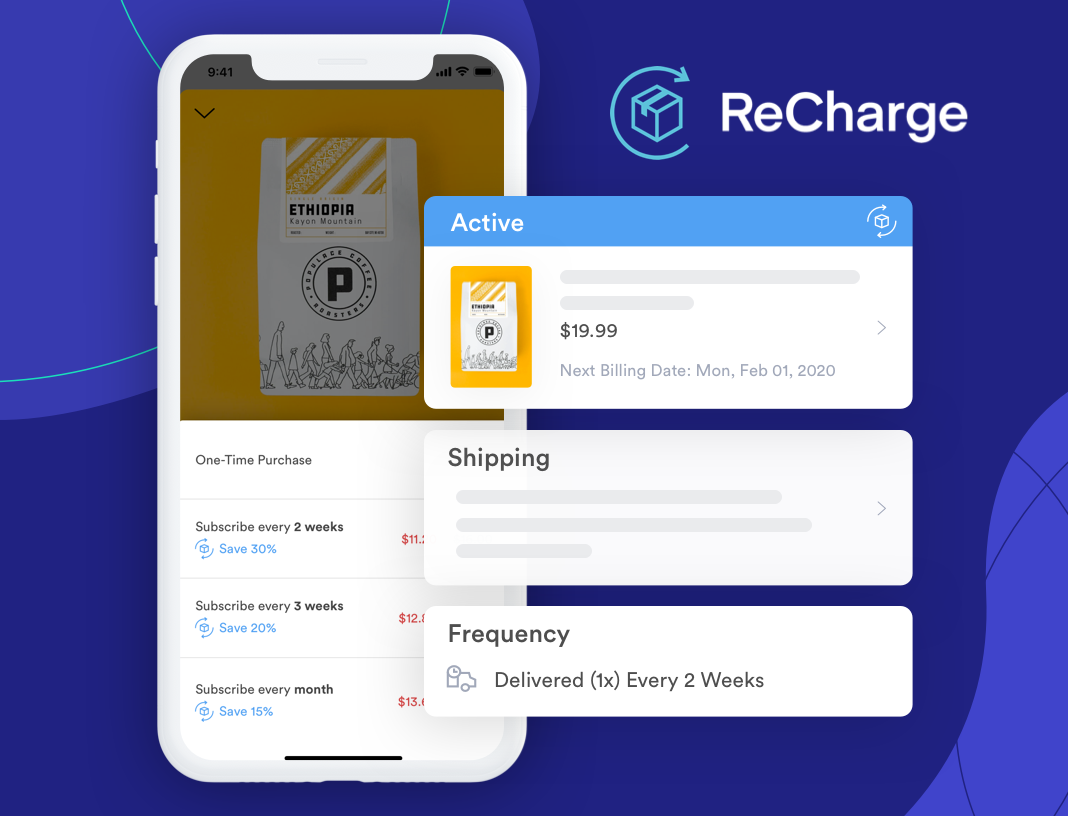 The benefits of subscription ecommerce.
Subscription ecommerce has seen incredible growth and is only expected to rise. The subscription e-commerce market has grown by 100% in the last five years and is now a $10B+ revenue sector. Subscription-based models can be extremely beneficial for both merchants and shoppers. For the shopper, subscriptions are a convenient, personalized, and cost-efficient way to shop. For the merchant, subscription models drive loyalty, increase retention, and build brand awareness.
A seamless integration.
Tapcart now has a native ReCharge experience within the mobile app. This means that the all-in-one subscription platform is fully integrated with Tapcart's checkout and customer accounts for a seamless end-to-end mobile experience. In addition, the UI's ease of use and mobile convenience will further incentivize shoppers to subscribe.
Here's a walkthrough of the integration:
If a subscription is available, there will always be a 'subscribe' button on the Product Display Page. The feature set allows for a variety of subscription types, including single product, mixed cart, and entire cart subscriptions. As the merchant, you can personalize the subscription settings through the ReCharge API.
Shoppers can manage their subscriptions from their user account. Here users can edit their subscription information such as pausing or changing the frequency of their orders. They also have the option to cancel a subscription and the subscription will be saved so they can easily reinstate it if they wish to. A shopper can view their order delivery schedule as well as all previous subscriptions.
Provide the best experience for your mobile shoppers.
Empowering your shoppers is the best way to create long-term loyal fans. The ReCharge integration gives mobile shoppers the ability to buy on their terms and merchants the ability to grow through recurring revenue.
To learn more about the benefits of a mobile app and the Tapcart platform,
get in touch
with our team of mobile experts.