2020 has been a challenge, to say the least. But where there are challenges, there are opportunities and now more than ever, people want to connect. The brands that are leaning into building meaningful relationships with their consumers virtually are winning.

To help you build a thriving online community, we've put together a quick checklist of our recommended tips. Take a look at our list below to see several examples of brands that are getting it right.
Embrace engagement.
Consumers are constantly bombarded by marketing messages from the moment they wake up to the moment they go to bed at night. Don't add to the noise – instead, engage genuinely and make space for conversation. Some brands are using a real and raw social presence with the rise of live-streaming. We recommend testing the Questions and Polls feature of Instagram Stories. Being able to answer questions and vote not only makes users feel apart of the brand but also gives you more insights into their preferences (not to mention the channel has half a billion daily users).
Responding to comments and likes on social media is also super crucial for establishing positive consumer relationships. Your followers are posting because they want to hear from you. This is your chance to connect with them on a personal level and show your brand personality.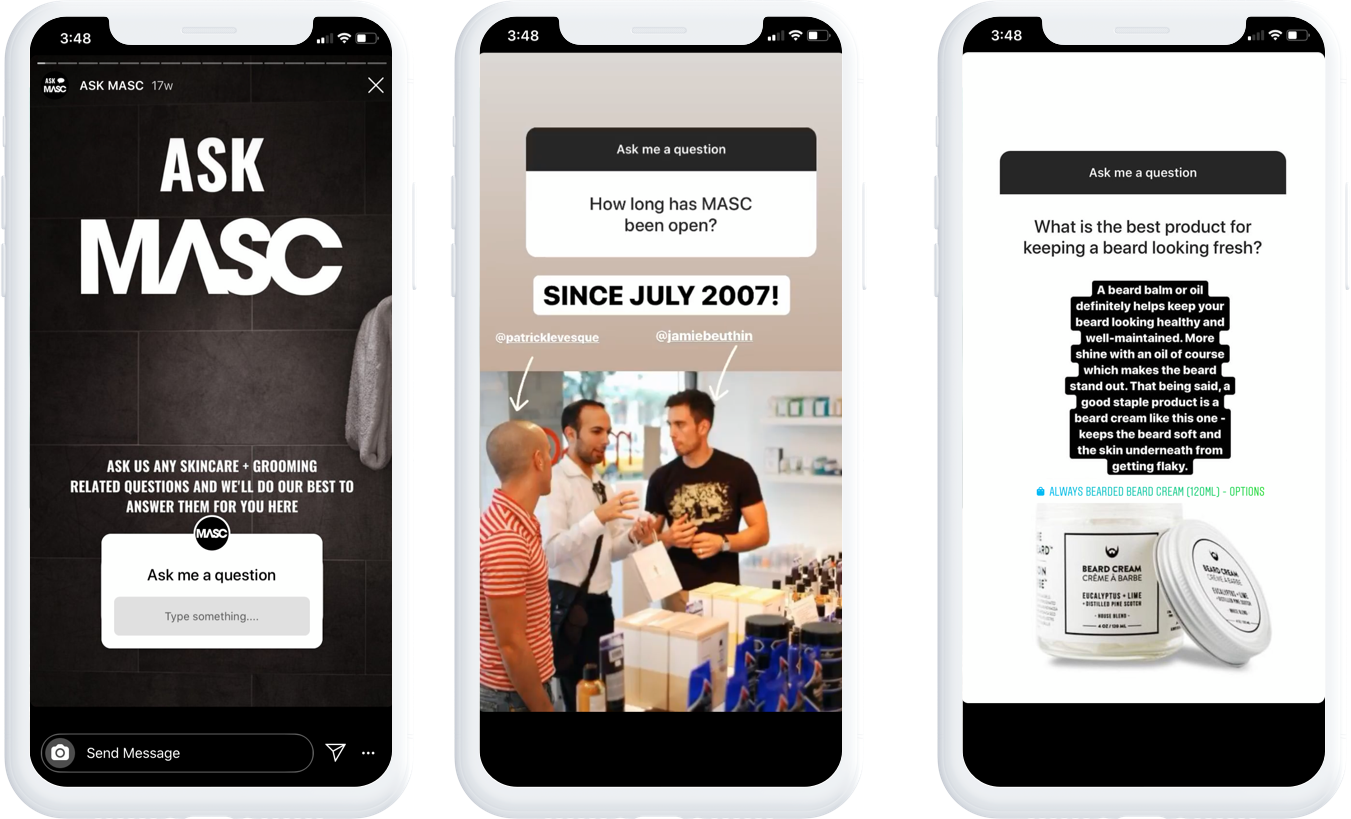 Harness social proof.
When customers take the time to share their experiences in a review, both positive and negative, there are opportunities to inspire brand trust. You should encourage customers to leave reviews for your products online as a testament to your company's transparency and willingness to hear feedback.
User-generated content unites your audience to connect and share. 60% of consumers said that UGC is the most authentic form of content and is 3x more authentic than brand-created content (
source
). Whether you repost followers that tag your brand or work with an influencer, UGC is a powerful tool to expand your reach.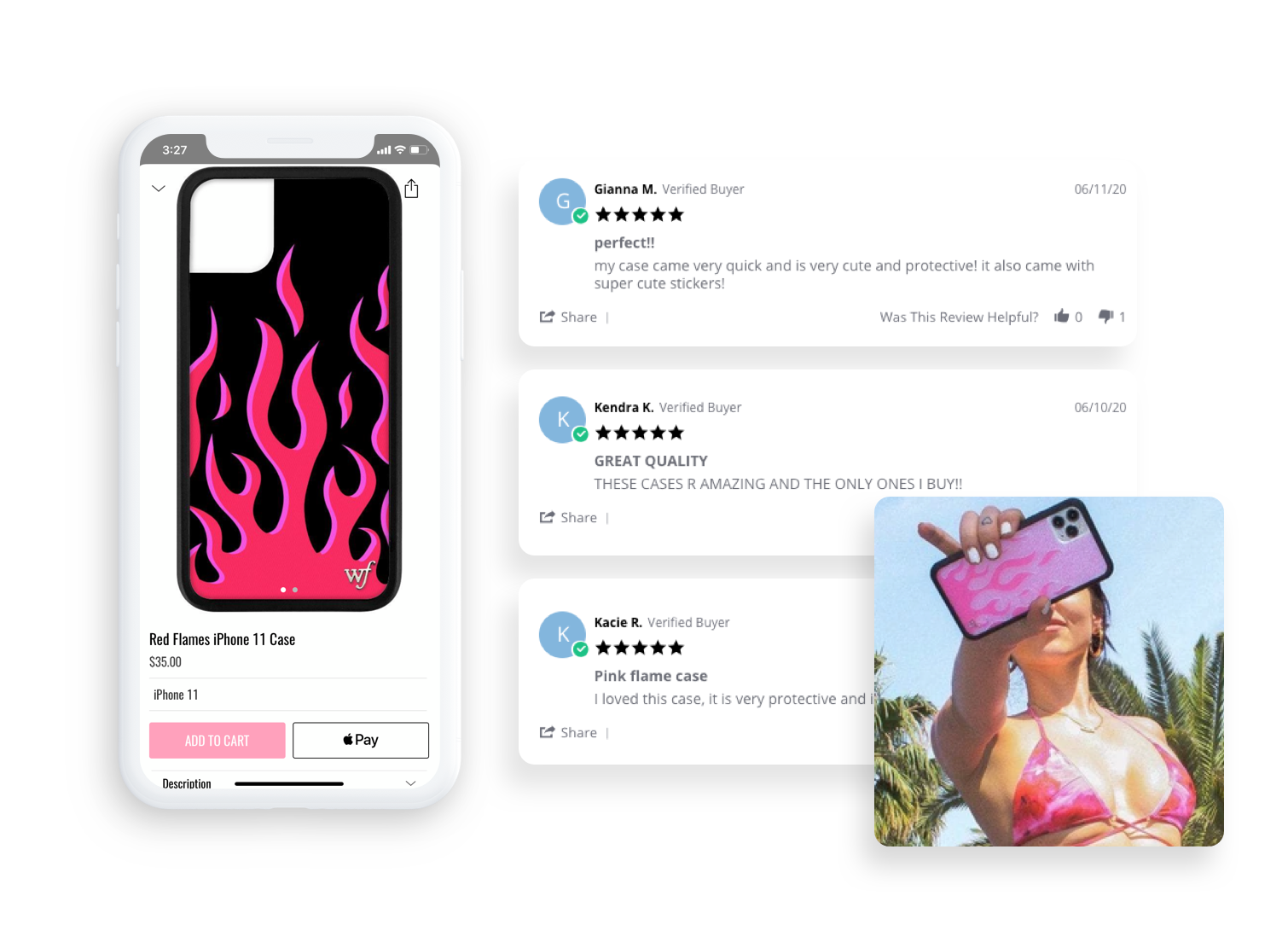 Be transparent about your mission and values.
Brands are more than a shopping destination. They represent a lifestyle and set of values. We are seeing a trend in consumers wanting to personally relate to the businesses they support and abandon brands that don't share their values. Showcasing your mission and brand story within your marketing campaigns can humanize your company. Especially during this time, independent brands can also benefit from making an impact. If you can support a cause, it will inspire your consumers to shop and create a positive perception of your brand.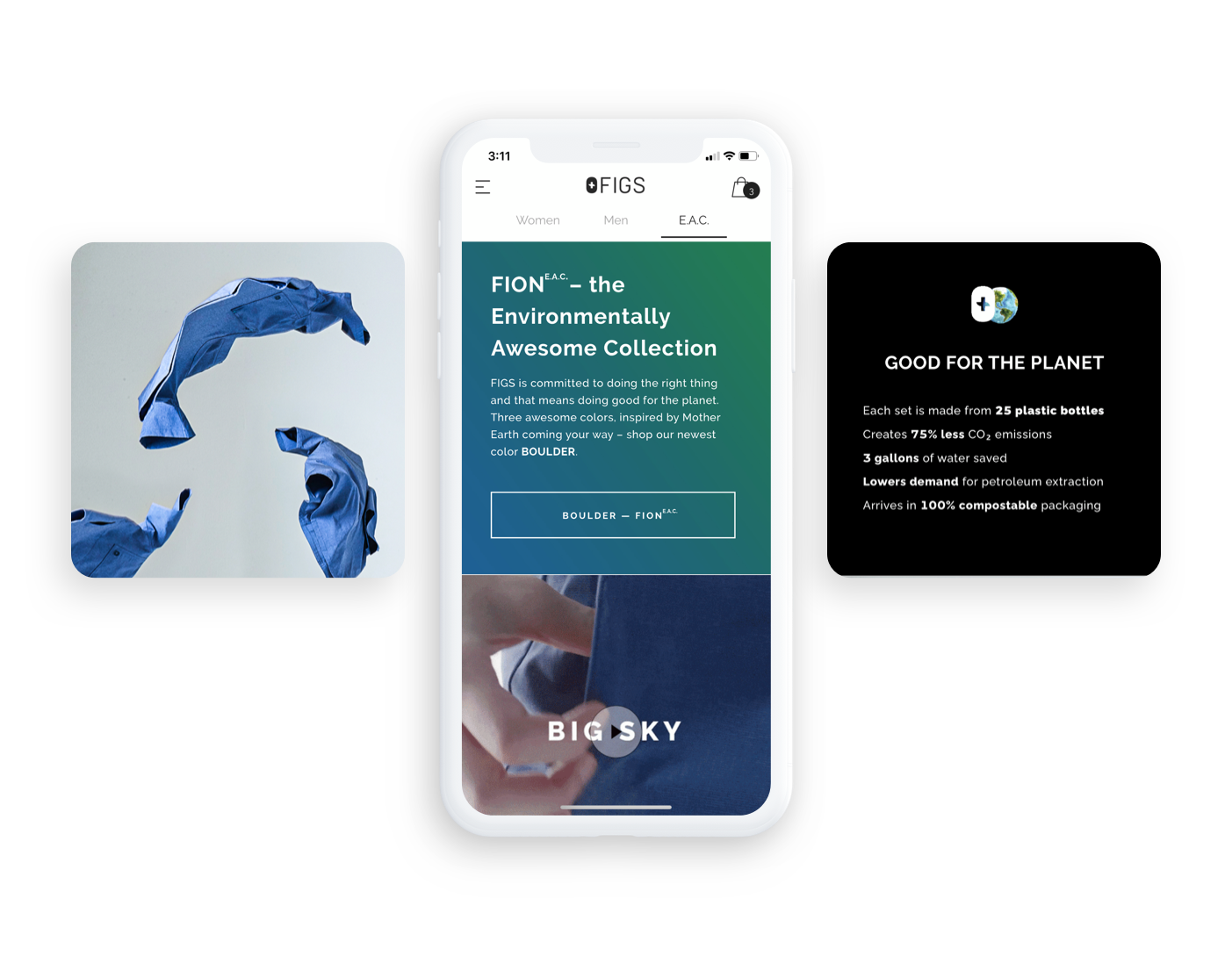 Offer a VIP brand experience.
Exclusivity makes customers feel special and helps build an emotional bond with your brand. AI personalization and loyalty programs can help. A surefire way to offer a VIP brand experience is with a mobile app. An app is a mobile hub for your brand. Brands use their apps as a retention tool to provide value for their most loyal customers. With an app, you can utilize push notifications to reach your VIP network instantly and send alerts about new blog content, sales, collections, and app-exclusive content.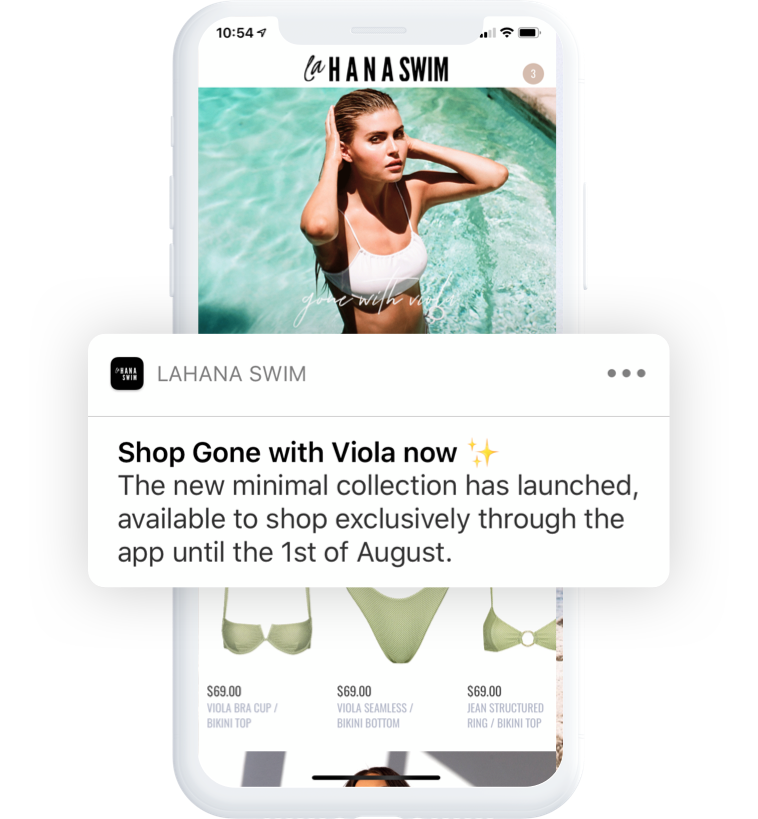 In closing, be authentic and provide value.
The common thread amongst all of these tips is authenticity. Your brand is unique, and the way you engage with your network should be too. Don't lose the human element online. Engage in the conversation and be relatable to your audience. Most importantly, be genuine and let your brand voice speak for you. Remember, building your community online is a powerful long-term strategy. As the world begins to reopen, your digital efforts won't go unnoticed!
If you're interested in learning more about the benefits of offering a mobile app, feel free to
get in touch with us
.