Meet Van Oakes, the President of Marketing for
Diesel Power Gear
and the owner of what might be the world's greatest mustache. Van is undoubtedly one of our favorite merchants. Why? Because he got up on a stage at Affiliate World Asia in front of hundreds of people and proclaimed his love for Tapcart and what it was able to do for his business. This was completely unsolicited by us and a true testament to the power of the platform.

We've broken down his keynote for you here so you can get a glimpse into how he was able to achieve $1.4M in Sales in 1 month.
Why do you need an app?
•

47% of people expect your page to load in 2 seconds

•

40% will bounce after 3 seconds if the page doesn't load

•

4 seconds before page load time starts to affect your Facebook CPM

•

You lose 7 percent of your conversions for every second your page load lags, if you're Amazon that means you would lose $1.6B for every second

•

Facebook advertising costs are only increasing and they own your data

•

Mobile optimizing your website isn't enough anymore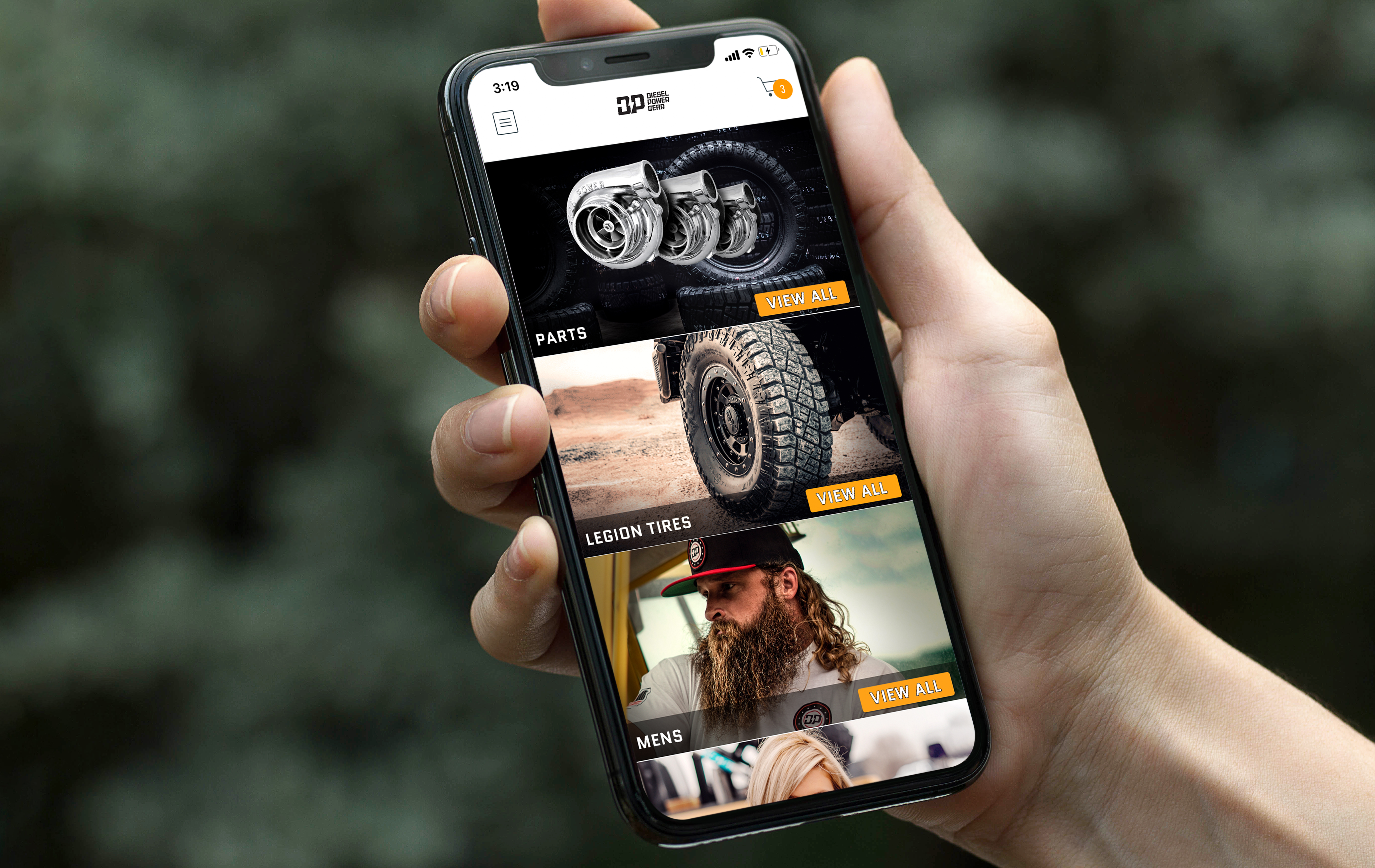 Owning your own media is crucial
•

Email marketing: 20% open rates, 90 min response time

•

SMS marketing: 98% open rates, 79% check text first thing in the morning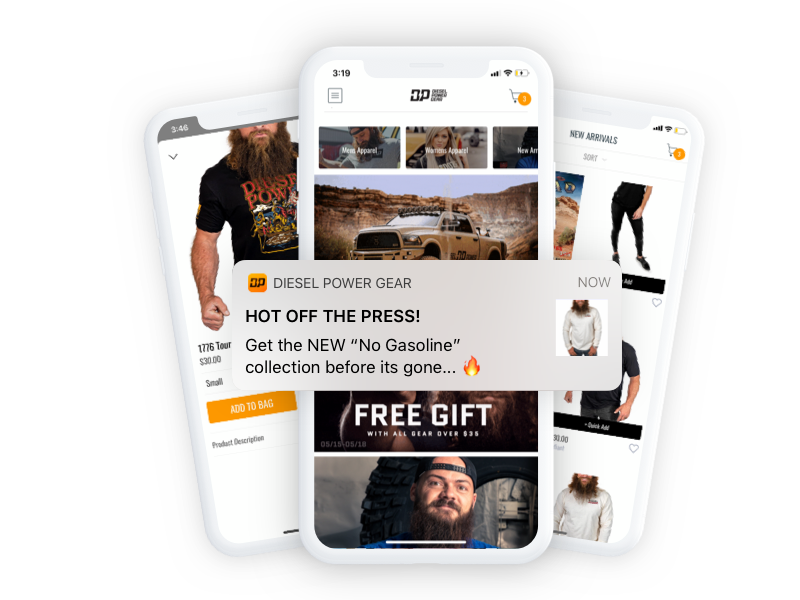 5 Steps to 'Tappin' that App'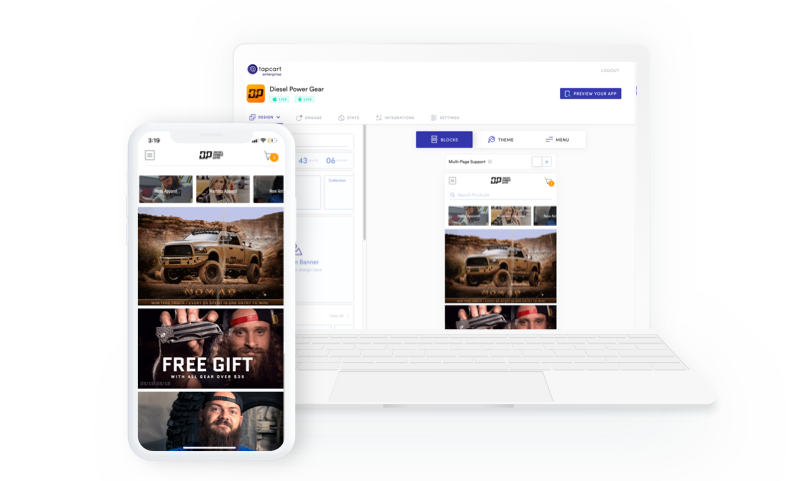 Step 1: Select a plan that works for your company
Step 2: Make your app using the drag-and-drop interface
•

Van built his app in 2 hours

•

When he started in 2016, Diesel Power Gear paid a developer $80K to make an app and it was obsolete in 3 months

•

With Tapcart, if there's a new feature that comes out, you're going to get it

•

No need to hire a dev team, 'they just do it for you'

Step 3: Get downloads
•

Van ran a giveaway that promoted the app

•

He sent email and SMS campaigns about the app

•

He ran social media posts with influencers
Step 4: Push notifications
•

62% of individuals that downloaded the app turned on push notifications

•

He spent $180K on text messages and $0 on push notifications

•

One push notification made him $67K
Step 5: Get reviews
•

"You don't need 20K reviews, you just need 5-star reviews"

•

He sent an email to the top 1000 customers, asking for their feedback, he gave out 50% off codes for anyone who left a 5-star review
Other benefits of a Tapcart app and the results
•

Customers are always signed in

•

Apple Pay checkout in 2 clicks

•

No developer costs

•

Integrates with other apps

•

23% higher conversion rate than mobile website

•

$1,383,032 in one month

•

44,736 push subscribers
We highly recommend watching the clip
here
.